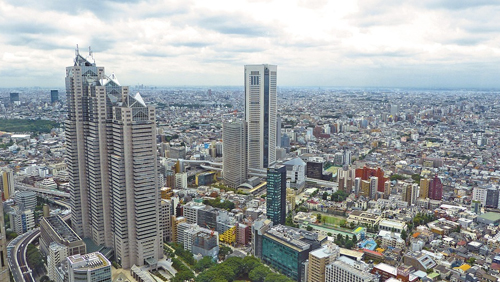 The integrated resort (IR) industry in Japan continues to take shape, albeit more slowly than casino operators would like. The country has been building its regulatory framework for the resorts, putting together policies and regulations to steer the direction of gambling. In the latest step forward, Japan has tapped two senior officials to organize the creation of a casino administration committee, which will oversee all developments related to casino regulations, safety and ethical guidelines for the IR space.
GGRAsia's Japan correspondent indicated that the two officials were chosen on July 5, but that no information was disseminated until now. The pair will report to Japan's Cabinet Office while the committee is being established and, eventually, there will be five permanent officials named to the entity. All will have to be approved by the Japanese Parliament, with the selections possibly coming during an extraordinary legislative session to be held this fall.
Ahead of the creation of the new committee, there was a lot of diverse activity going on to help shape Japan's IR industry. Different ministries had been involved in setting up the requirements for the new group, which will ultimately be an independent body and not under the Cabinet Office.
Earlier this month, it was reported that Japan had created a new International Tourism Department, born from the Japan Tourism Agency, which would be fundamental in helping to drive the IR space. It reports to the Ministry of Land, Infrastructure, Transport and Tourism and is designed to use its international tourism connections to help drum up support for the nascent space while helping to create regulations for the operators.
Previously, it was thought that the first three IRs, or at least one of them, would be ready by 2024. Osaka is set to host the World Expo in 2024 and being able to tie in the launch of a new IR with the global recognition the expo is going to receive was seen as a huge benefit to the launch of Japan's gambling scene. However, a number of factors have caused the IR process to move slowly as the country looks to ensure that the industry is well regulated and won't launch as a free-for-all.
There will initially be three IR licenses issued in Japan. The national government will soon announce which three locations could see a resort, after which those locations and casino partners will prepare their projects for approval. Many have already begun to make preparations, hoping to get the process moving as quickly as possible once the final decision is made.
Comments