June brought some signs that much needed relief could be on its way for Macau. The administrative region's Gaming Inspection and Coordination Bureau (DICJ) reported a 5.9% increase of gross gaming revenue (GGR) for the month of June, giving Macau two straight months of year on year growth.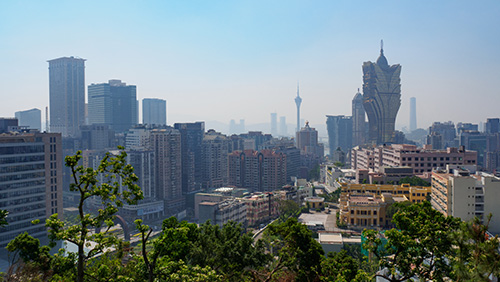 In total, June GGR came in at MOP23.81 billion ($2.96 billion). That number gave Macau its third month of year-on-year growth, and brought the year to date total to MOP149.5 billion ($18.55 billion), down just 0.5% year on year from the first half of 2019.
June's numbers exceeded expectations of Sanford C. Bernstein, GGRAsia notes, who noted a 5% decline in daily revenue for the majority of the month. The last week seemed to bring in a much healthier GGR that saved the month.
Overall though, the 5% increase was lower than what some firms forecasted at the beginning of the month. Morgan Stanley expected at least a 6% increase at that time.
Sanford Bernstein is expecting continued growth in July, with 4% growth forecasted year-on-year and between 8% to 11% growth month over month.
JPMorgan explained that the increase in GGR mostly came from mass market play, with between 18% to 20% growth from that sector. VIP growth, still hurt by the U.S.-China trade war that affects their lines of credit, "fell only" by 8% to 9%.
It isn't shocking that mass market revenue would be up, as Macau has continued to celebrate steady growth from tourism in 2019. Numbers aren't yet available for June, but May saw a 25.6% increase year over year for total visitors, a trend which, thanks to the HKZM bridge, can be expected to continue growing.
The increase of guests won't guarantee increases in GGR however. Tourism has been up all year, but thanks to diminished VIP action, GGR has been inconsistent at best. If the guests continue to play and VIP play starts to level out, Macau's numbers will start looking much healthier.