As the ball continues to roll on the expected launch of the integrated resort (IR) industry in Japan, certain cities have time to ensure that plans are well composed and that enough support exists to see them through. One of the cities routinely mentioned as a possible candidate for an IR is Yokohama, and city officials just wrapped up a public meeting on the subject to try and ascertain the level of public interest. According to GGRAsia, over the course of the two-day gathering, only about 400 area residents and media representatives attended.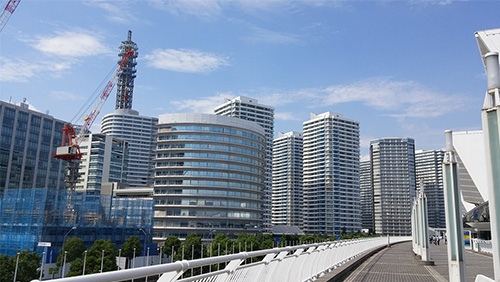 This meeting was one step of the larger request-for-information (RFI) operation recently put into motion by Yokohama in an effort to win an IR license. It was held Tuesday and Wednesday of this week and saw a mix of gambling supporters and detractors—the latter, as is typical, being the most vocal of the group.
On Tuesday, there were reportedly around 180 area residents in attendance, as well as 24 members of the press. The IR opponents, during an open-floor Q&A, were the only ones to ask questions. On Wednesday, around 200 residents were said to have attended.
Yokohama's mayor, Fumiko Hayashi, is still on the fence regarding whether or not to pursue an IR license and could be swayed by public reaction to the idea. Hayashi is a politician and a businesswoman—the perfect combination needed to determine something as big and important as an IR—after having become the CEO of one of Japan's largest supermarket chains, The Daiei Inc.
Hayashi is also a member of Japan's Democratic Party. This could be detrimental to the possibility of an IR launch, as the party clashes with Japan's ruling party, the Liberal Democratic Party. If partisan politics come into play, Hayashi could be pushed away from considering an IR bid. Having said that, though, there is reason to believe that the DP, and Hayashi, would ignore party disputes and opt for an IR in order to stimulate the local economy through the taxes and tourism the operations would bring.
Yokohama has some extra time to think about its options before making a decision. The process of introducing regulations for the industry, and even the bidding process itself, has become complicated and has already been stretched out longer than many had anticipated—or hoped. It is believed now that seeing an IR before 2025 is highly unlikely.
Comments