A recent inquest designed to determine the public's attitude toward an integrated resort (IR) in Yokohama, Japan, was met with a resounding no. Some 94% of the residents indicated that they opposed the idea of having an IR in their back yard, which doesn't bode well for the future of a casino in the area. Now, business leaders in Yokohama are renewing their campaigning efforts in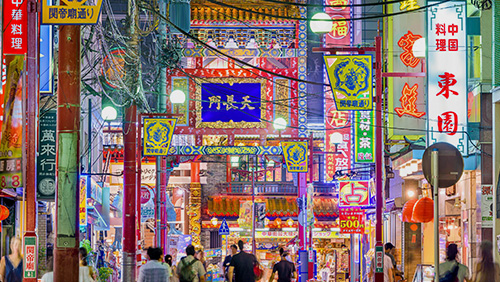 an attempt to sway government opinion.
Last Saturday, the municipal government held a conference, the 24th Yokohama Business Council, and the entrepreneurs took advantage of the opportunity to pitch their unwavering support for an integrated resort. Morihiko Kawamoto, VP of the Yokohama Chamber of Commerce and Industry, as well as the president of Kawamoto Industry Corporation, said at the conference, "We are convinced that it will contribute to Yokohama's economic revitalization and the sustainable development."
There are quite a few business leaders in the area that are fully behind the possibility of an IR coming to Yokohama. However, not everyone is so excited. Yokohama Harbor Transport Association Chairman Yukio Fujiki has been a very vocal opponent to the plan, given that the casino would more than likely be built at the Yamashita Pier.
The mayor of Yokohama, Fumiko Hayashi, is still on the fence, as would be any good politician. However, she took the initiative to seek out a request for information (RFI) process in anticipation of a possible IR bid.
The Yokohama Business Council began in 1983, led by the Junior Chamber International Yokohama. The organization has long been a proponent of submitting an IR bid, first showing its support five years ago.
Yokohama is one of three regions that many expect will be chosen as the locations for the first round of IRs in the country. The other two are Tokyo and Osaka. Business owners and residents of Osaka seem to be more supportive of the idea, while Tokyo has seen a mixture of reactions. However, it is also conducting its own RFI to determine if a casino there is viable.
Apart from the top three contenders, there have also been around 35 additional municipalities interested in lobbying for an IR. To date, the government still has not made any announcement regarding which municipalities will ultimately be selected.