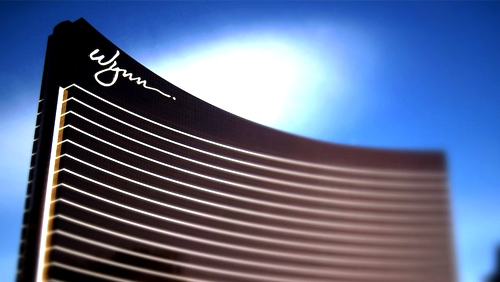 The speculation about all the players involved in the Japanese integrated resort (IR) competition is rampant, and with very little still certain at this point, that doesn't look to change. Matt Maddox, CEO of Wynn Resorts, was recently on CNBC and spoke about his operations plans for the country.
Wynn's selling point to get itself an IR license is quality. They can point to the new Encore Boston Harbor or the Wynn Macau and argue that they are an international operation with a very high standard. "What I love about our strategy in Japan is we are known as the high-quality operator." Maddox said. "What we deliver is excellence."
He noted that Wynn has collaborated with a local consortium spreading multiple cities, which is a smart strategy to impress the local legislatures and put themselves at the head of the pack. They haven't settled on exactly which city they want to build in yet though. "We are looking at multiple cities," he noted. "So, we're not just saying we're going only after one city. It's the same thing that happened in Massachusetts. No one targeted the Boston area because they thought it wouldn't happen. We did. And we won it."
That strategy to stay open is a bit different than at least one other operator. MGM appears to be driving hard at an Osaka resort, suggesting that they could accomplish the city's dream of having one constructed by 2025.
While speaking with CNBC, Maddox also commented quickly on the company's Macau success while riding the rapids of the U.S.-China trade war, which has put a dent in VIP gross gaming revenue (GGR). He's confident that when a deal is reached, which he expects to happen, revenues will come back. "One thing that we've found is customers will slow down behavior when there's uncertainty in economies," Maddox noted. "But it always comes back. People love the business of fun, which is what we do."
His overall outlook, with the Encore Boston Harbor set to open June 23, Macau doing OK despite the trade war, and a potential Japanese IR in the next decade, is very high. With the Steve Wynn sexual harassment drama now in the rearview mirror, Maddox portrayed a man with a sunny future ahead of him.