Okada Manila in the Philippines didn't do so well last month. The casino, run by Universal Entertainment subsidiary Tiger Resort, saw its gross gaming revenue (GGR) drop to around $50.9 million, representing about a 6.7% decrease in action from May of last year. The good news is that the venue's performance was 6.5% better than it was in April when it took in about $47.73 million.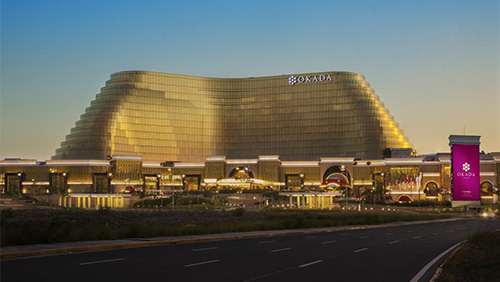 Universal didn't go into detail about the GGR decline when it filed its earnings report yesterday, preferring to just stick with the facts. However, VIP revenue dropped 37.7% year-on-year to about $20.01 million, which would definitely account for the difference. May's VIP activity was also a dip of 7.1% from the $2.15 million seen the previous month.
Mass-market table GGR at the casino increased by 36.4% year-on-year to $15.01 million, a jump of 14.9% over the $13.06 million seen a month earlier. Gaming machine revenue came in at $15.9 million, 38.5% higher than a year earlier and 20.2% higher than April. Last month, the company reported gaming machine revenue of $13.2 million.
Okada's pre-EBITDA (earnings before interest, taxation, depreciation and amortization) adjusted segmental earnings were listed as being $7.1 million by Universal. This represents a massive 126.4% jump over the $3.13 million a year ago and an increase of 17.5% from the $6.04 million seen in April. Part of this came thanks to non-gaming revenue, which increased to $15.96 million.
Last year, Okada Manila took in $522 million in GGR across the 12-month period as the Philippine casino market saw improvements. This year, across the first five full months, the accumulated GGR is a little more than $281 million for a 49.6% year-on-year increase. At this rate, it could surpass last year's performance.
New additions to Okada Manila could help it see improvements going forward. The resort has added three luxury villas to the third floor of its Pearl Wing, described as being the perfect locations for stylish celebrations, exclusive events, large private parties or event small intimate gatherings. Okada has named the new villas El Nido, Cebu and Coron. Cebu offers four bedrooms inside 12,593 square feet of floor space, while the other two each offer five bedrooms in 15,069 square feet.
Comments