Sam Soverel features in an explosive episode of Joey Ingram's podcast to talk about his controversial hand in the later stages of the $50,000 No-Limit Hold'em, and shares some interesting gems on Haxton, Bonomo and the high stakes circuit.
Sam Soverel has appeared on the Joey Ingram podcast in response to a lava flow of suggestions hurled at him by the likes of Isaac Haxton and Justin Bonomo that the Poker Central High Roller of the Year intentionally angled his way into a third-place finish during Ben Heath's $50,000 No-Limit Hold'em bracelet victory.
As I wrote here, Soverel folded out of turn in a crucial hand that played out three-handed, leading to Heath eliminating Dmitry Yurasov in fourth – an act worth an additional $180,000 to Soverel.
You can view the hand here.
As is standard with these things, the Twitter poker community had a view with Isaac Haxton cornering the market with this Dragonfire of a tweet.
The conversation ensued, with Haxton casting aspersions on Soverel's integrity, and Justin Bonomo also waded into the discussion with some Soverel angle-shooting memories of his own.
Soverel responds: Camp Haxton unite; Bonomo, The clown; Don't fuck with Yurasov
Soverel spoke with Ingram for close to two hours, and you can watch the entire conversation below (you'll need a VPN if you are outside of the US).
No matter your thoughts on the incident in question, Soverel has to be applauded for his honesty and transparency throughout the interview where several bombs fell off his treadmill and into the poker community.
No D.Q; penalty for sure
Soverel admitted that he was surprised that the officials didn't give him a penalty for a play he called an act of 'negligence' stating that he expected to receive a ten-hand penalty.
"It completely fucking shocked me that I didn't get a penalty. Obviously, I deserved a penalty for that type of negligence, allowing that to happen is a disaster." Said Soverel.
Soverel did not believe the WSOP should have disqualified him.
Camp Ike
Interviews delight when they surprise, and for those of us standing outside of the breath-fogged windows of the high roller greenhouse, Soverel's views on 'Camp Ike' were absorbing.
When talking about Haxton's accusations that Soverel had 'a history' he discussed two situations he felt had led to Haxton's thin-slicing, and both involved 'Stevie' (I assume this is Steve Chidwick).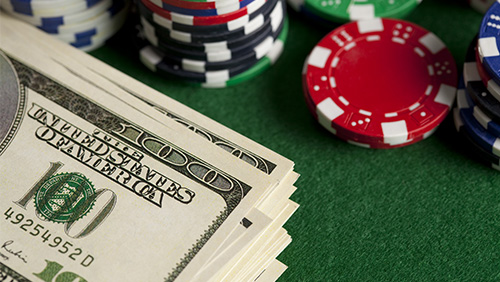 The first hand was one where Soverel busted to 'Stevie' in a $50k where in a fit of frustration, Soverel mucked his hand and stormed out of the poker room without showing it. The second involved him messing around when the action was down to two tables, with 'Stevie' accusing him of trying to miss his big blind.
"I don't know what these kids are thinking," said Soverel. "It's pretty obvious you can't get lost in a two table tournament. I know they're in Camp Ike and I am sure they had a big talk about it."
Without naming the members of 'Camp Ike' Soverel did go on to say that – "They rely on him for their livelihood. It's obvious that a lot of these guys are staked by him or he has lots of pieces," before stating that there have been two big camps in the high roller circuit: 'The Germans' and 'Camp Ike'.
"I think it's wrong," said Soverel. "You're playing a tournament where someone has 70% of a guy; it's pretty ridiculous to me."
Barrels for Bonomo
Soverel saved his biggest bombs for Bonomo, stating it was common knowledge that Haxton made more from Bonomo's insane run than the man himself.
"I'm not certain that it's true, but I think Bonomo was a losing player for ten years, and everyone knows Ike buys his action." Said Soverel.
The Poker Central High Roller of the Year explained away Bonomo's Twitter comments that he had seen Soverel turning people's hands over after being mucked as banter between friends, and suggested that Bonomo's short-decked PLO game may not be his strongest, even calling him a "social justice warrior," and a "clown."
"I don't think he knows how things work socially," said Soverel. "We've been playing a short deck PLO game. He's always welcome; we love playing with him."
Don't fuck with Yurasov
After telling Ingram that he's astounded that anyone could think he would intentionally muck his hand in this situation, he offered another compelling reason why it would be – EV to help dump Yurasov over the rail.
"I am friends with a couple of the guys on Yurasov's rail," said Soverel when explaining why his reaction appeared 'over the top,'. "I don't want to be on his bad side. He's in the bottom five of the people I would want to fuck with. That's a look of genuine terror. It's a spot I don't want to be in. There are cameras, lights, a dangerous rail. I didn't know what to do. I was just horrified."
You have to admit, it reads like a Margaret Attwood novel, which incidentally, if you buy on Masterclass, where you can watch her delivering an online class on creative writing, alongside poker lessons from Phil Ivey and Daniel Negreanu, two players who are not in 'Camp Ike'.
Comments