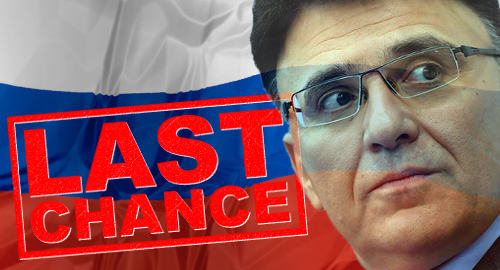 Russia plans to stiffen its crackdown on virtual private networks (VPN) used by local bettors to access internationally licensed online gambling sites.
Last week, Alexander Zharov, head of Russia's telecom watchdog Roskomnadzor, announced plans to block access to nine VPN companies that refused to connect their operations to the government's Federal State Information System (FGIS), which restricts access to websites the Russian government doesn't like.
Russia approved new restrictions on VPN use in late-2017, but it wasn't until this March that Roskomnadzor warned 10 VPN providers that failure to connect to the FGIS would result in sanctions. Only one of these providers, the Russia-based Kaspersky Lab, agreed to the FGIS order, while the other nine publicly stated their refusals. Zharov (pictured) said the reluctant VPNs will have 30 days in which to connect to the FGIS or face their own blocking measures.
In November 2016, Roskomnadzor blocked access to Russian VPN service HideMe — which rebranded as HideMyName under a new domain, which was also blocked — based on the regulators' belief that HideMe users were accessing forbidden web content. Last month, a Russian court overturned the judicial blocking order against HideMe, which had claimed that Roskomnadzor had refused to specify exactly which sites were being improperly accessed.
Russia is developing its own walled garden internet known as Runet to enable even tighter control over its citizens' access to forbidden online content. The government also plans new legislation to crack down on online video piracy sites, which increasingly rely on advertising revenue from online gambling operators.
Roskomnadzor's Zharov was quoted as saying the new anti-piracy legislation would further reduce online casinos' ability to target Russian customers. Zharov cited recent statistics that showed the Azino777 online casino firm had fallen from first to 60th on the list of Russia's top online video advertisers following Roskomnadzor's efforts to block Azino777 domains.
Last month, Russia's Federal Antimonopoly Service (FAS) found search engine giant Google guilty of advertising the Vulkan online casino through its AdWords division. Google, which reportedly began blocking Roskmadzor-targeted sites this January, is looking at a possible fine of RUB500k (US$7,700). Google was fined a similar amount last December for allowing forbidden sites to appear in Russian search requests.
Russia's undeniably Orwellian approach to online activity is by no means limited to gambling. Government agencies recently demanded that dating site Tinder share all information about its Russian users, while domestic internet giant Yandex is reportedly resisting (for now) the government's insistence that it offer decrypted access to "all mail services, messengers and social networks" of its Russian users.