When I was in New Jersey for the inaugural Betting on Sports (BOS) America, my friend Keith McDonnell introduced me to Philip Canavan, co-Founder and Managing Partner of Sports Entertainment Marketing or "SEM", a consultancy for brands in the betting, gaming and blockchain sectors. What caught my attention in particular was the agency's presence at the intersection of gaming and blockchain, a sweet spot I take a great deal of personal interest in.
What also caught my attention is the founders of SEM have years of experience with sponsorship and digital marketing in sport, an exciting area for the blossoming regulated US sports betting market, hence Canavan's presence at BOS America. SEM also work with plenty of European facing brands and therefore will be attending iGB Live! in July, an event catering to all aspects of the online gambling industry, around the globe.
In the meantime, I wanted to touch on the founders' backstory and reveal the details of the company's expansion into the American sports betting market and blockchain, two sectors many iGaming professionals are focused on today.
"My background is originally in Media Sales – Newspapers, magazines and digital platforms. I started my own business back in 2012 offering an outsourced sales service to rights holders. Whilst working with a golf magazine, I crossed paths with Ryan who was running another sport sponsorship and activation agency at the time – SEI Sports. We immediately got on and I started consulting for Ryan's agency initially before we decided to join forces and launch SEM together in 2014", Canavan shared with me.
Ryan Horn, co-Founder and Managing Partner of SEM added, "My background is brand strategy & sponsorship. Having worked client side, for rights holders, global brands, FTSE 100 & agencies over the past 20 years. In the last ten years or so I have become a thought leader and disruptor in innovation, start ups and fintech within the sports and entertainment ecosystems. Driving ROI, disruption and commercial growth in new horizons across Europe, the US and Asia".
SEM's years of sponsorship activation and brand strategy expertise come from the mature European market, providing them an enormous opportunity to share their knowledge with the nascent regulated American sports betting market.
"It is a fascinating time for the US sports betting market as we all know. It's been great watching the momentum pick up as more states go live or move towards live sports betting. Given the size of the USA it is clear that the financial opportunities for anyone in the industry are significant over time, but it is important not to get carried away. It is going to be a long process", Canavan explained.
"My main take on it so far is that there is a huge appetite for knowledge sharing and education between the UK/Europeans and our American counterparts. That said, its important that there is not just an attempt to replicate tried and tested methods from our mature markets here. The consumption, engagement and tribalism of sports in the USA is totally different and it's important for operators to understand that", he said.
"So far it appears they absolutely do understand it and I've heard a lot of sense spoken at the various conferences since PASPA. From a sponsorship and partnership perspective, we are keeping a watchful eye and building some great relationships in the US. I see it starting to really pick up in 12-18 months' time and I'm more than confident that SEM will be an asset to US operators looking to engage in productive and well suited partnerships with the sports teams and franchises", Canavan added.
When striving to maximize sponsorship opportunities and reach, there are geographical-related nuances and some general best practices brands should keep in mind. Agencies like SEM are experts in this arena, taking sponsorship one step further than branding initiatives.
"In terms of assessing best opportunities it will vary dependent on the market, key sports, fan preferences etc.", Canavan advised.
"Setting a commercial partnership agenda that covers what the business wants to do in relations to the target audiences or stakeholders requirements. Establishing more than branding, take it deeper and look to own content, inventory or unique products that only you the sponsor can deliver in partnership with the rights holder. Establish authenticity, meaningful stories and long term connections with your communities, stakeholders and audiences", Horn added.
In addition to possessing unparalleled expertise in sponsorship activation, SEM's positioning at the intersection of gaming and blockchain is unique and smart, as there are so many synergies between these two industries.
"Blockchain, digital assets, crypto and token ecosystems is where its at for our own industry leading insights and intel. We advise, strategise, invest, execute and commercially develop platforms and ecosystems within the space. Our business knowledge on managing the contextual intersection between sports and emerging blockchain technology is unrivalled. We drive breakthrough narrative and commercial reality forward for all stakeholders in a complicated sector", Horn explained.
"The market, the opportunity and growth potential [for Blockchain] is huge in sports, entertainment and igaming. This is an early stage industry move for Phil and I, we are at the forefront of this movement, having strategised the largest crypto blockchain sports deal globally to date and managed a volume of dealflow that is extensively larger than anyone else in the blockchain sectors", he added.
"Blockchain and crytpo companies are looking for PR, brand growth, innovation opportunities, investor relations platforms and commercial partnerships which go beyond sponsorship within all major global sports and in particular we have managed significant partnerships in Formula One, soccer and another major sports league we are going to reveal this summer", Horn confirmed.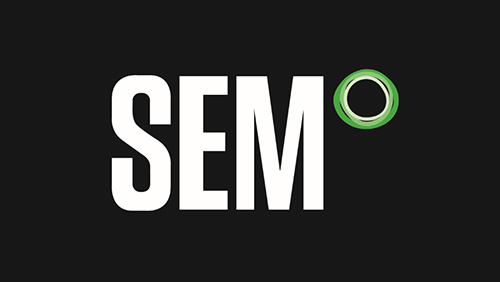 When asked to reminisce about their highest performing betting and blockchain sponsorships, Canavan and Horn shared two examples, one between Dafabet and The Welsh FA and the other between Cashbet Coin and Arsenal FC.
"I brokered what was a relatively low key deal at the time, between Dafabet and The Welsh FA as national team betting partner back in 2015. The thinking behind it was largely down to the potential both Dafabet and I saw in the Welsh team at the time. As it turned out Wales reached the Semi finals of Euro 2016 which was an unbelievable performance that even with our optimism we didn't foresee. The exposure and extra attention on the team was amazing. They remain partners today!", revealed Canavan.
"A world first, we negotiated, strategised and executed the Cashbet Coin partnership with Arsenal FC. Exceptional planning, commercial strategy and strict legal framework management ensured a large profile partnership was delivered to a global audience in a very short space of time", Horn added.
Comments