Dominik Nitsche readies to unveil his new poker training site "DTO Poker", and Jimmy Fricke takes his knowledge of poker training into the Esports realm.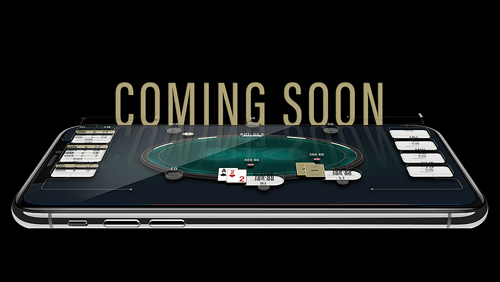 You're not going to find Dominik Nitsche sitting at the poker table wearing sunglasses; turtle neck sweater covering his throbbing jugular, a hoodie covering his head.
The 888Poker Ambassador and German High Roller star doesn't believe his edge comes from 'superhuman reads.' It comes from hours upon hours of study and play forged to increased the likelihood that he will make the right decision more often than the wrong one.
Nitsche has won more than $18m playing live tournaments, including a World Poker Tour (WPT) title, and four World Series of Poker (WSOP) bracelets. Online, he has earned close to $5m playing tournaments, and I imagine a windshield smashing amount playing online cash games.
If you want to emulate the man, you're in luck.
Nitsche is due to travel to Las Vegas to appear in an 888Poker Poker After Dark special alongside Chris Moorman, Jennifer Tilly, Ali Imsirovic, Randall Emmett and Phil Hellmuth, and in a recent tweet to promote the event, Nitsche declared, "Super excited to be playing this. Have a big announcement to make once the show starts."
Kevin Mathers asked for more information, and Nitsche responded by posting a link to a splash page for a new poker training site spearheaded by the man himself.
Nitsche is a fan of GTO poker, so one assumes the 'DTO Poker Trainer' app stands for 'Dominik Theory Optimal'.
I spoke to Nitsche at the Triton Poker Series in Jeju last year, where I asked him about his theories on flow states within poker, and his response lays the groundwork or expectations of DTO Poker.
"The thing with 'flow' for me," says Nitsche. "I am not a big believer in the concept in poker. I don't think it applies because you do most of your work away from the table. When I sit down, things don't change; my environment doesn't affect me. It's always the same game. I don't believe in having superhuman reads.
"It's all about poker decisions. It doesn't matter if I sit down and lose my stack in the first hand, or win the tournament. Poker decisions are always the same. It's a function of practice. If I play a lot and study a lot before a tournament, I make better decisions. Even if I am running bad or good, the decisions come to me within three seconds of the shot clock."
If you want to think like that, then register your email address and wait for further information.
Here's the blurb on the front of the splash page, and a link to sign-up.
Have you ever wondered how the world's top poker professionals prepare themselves to compete? Look no further than DTO Poker – Your Personal Poker Trainer.
Pair the convenience of your mobile device with expert strategy input from Dominik Nitsche, and you've got the most effective tool to help you win at poker in 2019.
Jimmy Fricke announces higher level gaming
Nitsche sits behind a long list of pro poker players who have released online training sites, or third-party apps to help improve your game. Think Phil Galfond (Run It Once), Doug Polk (Upswing Poker), bencb (Raise Your Edge), and Max Silver (Snapshove).
But what about poker pros creating online training content for Esports fans?
Jimmy Fricke has earned more than $1.6m playing live tournaments including winning the Bellagio Cup for close to half a million bucks and close to $800,000 for that famous runner-up finish to Gus Hansen in the 2007 Aussie Millions Main Event (hand-for-hand details of which ended up in Hansen's book 'Every Hand Revealed.')
You don't hear from Fricke on the live tournament scene these days and with good reason. Fricke has been working his butt off to create an Esports online training site hobnobbing off the online poker training model.
Writing on Twitter, Fricke said:
"Officially announcing Higher Level Gaming, an esports training site based on the poker training site model. Launching May 1st. It's been a long time coming, and I've never worked as hard on anything before. Sign up for updates on the website, and you might get free membership."
Players can sign up for a free trial, and if you want to dip into your pocket, it's as cheap as apple pips ($9.99 per month). ​