Macau might be out of the rough now and looking to grow once again. That's the sentiment of analysts, who expect the administrative region will see growth in May 2019, reports GGRAsia.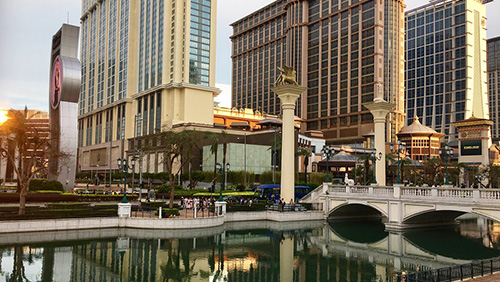 This analysis is based largely off of a winning start to the month. The Labour Day weekend saw a 37% increase in tourism year-on-year, and as a result, early reports indicate that gross gaming revenue (GGR) reached MOP5.5 billion (US$680.5 million), representing an average daily rate (ADR) of MOP1.1 billion (US$140 million), an increase of 40% compared to April, and 18% year-on-year.
Brokerage firm Sanford C. Bernstein Ltd. explained where they believe the increase came from:
"[The] ADR improved on a lengthened Labour Day holiday in China, bringing in higher Chinese traffic. VIP hold rate is estimated to have normalised from the higher hold rate [in the] last two months. Mass and VIP volume is estimated to be up double digits [in percentage terms] month-on-month."
As a result, they are now forecasting that Macau will rebound to a 2% to 4% year-on-year growth, but hedged their prediction on how rocky the year has been so far, due to Chinese-U.S. trade relations. If it does recover, they expect it will be due to a "surprise on the upside if VIP rebounds."
Nomura Instinet LLC agreed that early May numbers were strong, and indicated that it had surpassed their expectations as well. They cautioned though that these early returns may not hold for the month, and revenue could vary wildly now that we're past the holiday weekend. "Assuming May GGR lifts sequentially in line with its trailing seven-year average … we estimate GGR for the month will settle around MOP25 billion to MOP26 billion," they concluded.
If it does recover though, it will be welcome news. Macau has struggled, experiencing GGR declined in both March and April. Morgan Stanley recently forecasted that revenues may recover in the third quarter this year when VIP gaming gets the credit it needs to come back. Operators will be hoping that Bernstein is correct and they can return to form much sooner.