Macau is proving analysts that it's going to have a better year than they predicted. The autonomous region experienced a 0.4% decline in gross gaming revenue (GGR) in March year over year, beating the analyst consensus of a 3% decline, according to a recent report by brokerage Union Gaming.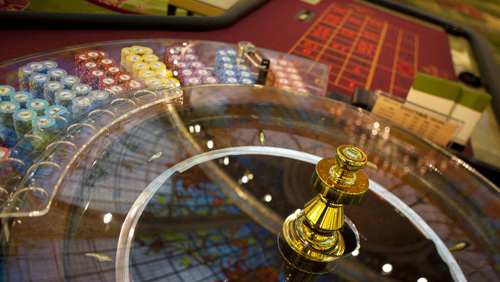 The total GGR for the month came in at MOP25.8 billion ($3.2 billion). The report notes that March had an additional Sunday in the calendar when compared to 2018, which helped matters, and that it was an improvement on February, which isn't always the case.
Analysts on the ground were pessimistic that operators could beat their predictions, particularly because of low foot traffic. They suspect an uptick in premium mass market and VIP play at the end of the month got Macau closer to even by the end of the month.
Part of the reason that predictions for Macau have become so negative is due to the lack of liquidity in the junket market at the moment. Due to negative U.S.-China trade relations, there's not a lot of faith in the Chinese manufacturing market, and thus big time players are staying at home. Analysts noted at the recent ASEAN Gaming Summit 2019 that this makes their predictions for Macau much harder, and could mean that a -3% prediction is really saying it could either be a 15% loss or a 12% gain.
This report doesn't provide much faith in the market improving later in the year though. They suspect that April will come in at a 2.8% loss, due to the ongoing bigger uncertainties and one fewer Sunday on the calendar. Looking ahead, they think GGR might continue to be harmed by election season in Macau, which will bring a visit from Chinese President Xi Jinping, and less gambling tourism as a result.
Overall though, they expect that swings in GGR won't be as wild as they might have been in the past. Because Macau is focusing less on VIP players and more on mass market tourism, the market can expect to have more organic growth, and a much more stable bottom line.