Questions are being raised over whether or not Nevada-based Red Rock Resorts is adhering to rules established by the U.S. Securities and Exchange Commission (SEC). According to a press release by Unite Here, the company's shareholders may have missed out on a major business opportunity to Fertitta Capital, an investment firm founded in 2017 that just happens to be run by the controlling owners of Red Rock, the Fertitta brothers.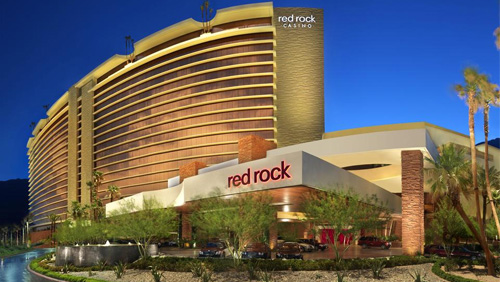 Unite Here obtained letters (in pdf) sent to regulators by the Culinary Union, which represents a large percentage of casino employees in Nevada, that sought the SEC's input on whether or not there is a conflict of interest since Red Rock and Fertitta share common ownership. Red Rock has never disclosed to investors the fact that this link exists and the union calls into question Fertitta Capital's investment in The Action Network.
The Action Network is a sports gambling media company that received a major investment from Fertitta. This past February, a Series B funding round, led by Fertitta, collected $17.5 million, and, a month later, the Red Rock-owned Palms Casino Resort hosted an event organized by the network.
According to Unite Here's Zachary Poppel, "Both the SEC and NASDAQ have rules promoting fair disclosure and ethical handling of business opportunities. But when it comes to Fertitta Capital, Red Rock Resorts investors may have a hard time knowing where loyalties lie and if the Company is enforcing its code of ethics."
He adds in one of the letters, "How can Red Rock shareholders assess whether Fertitta Capital's investment in The Action Network was a corporate opportunity that Messrs. Fertittas and Britt should have considered for Red Rock Resorts? Moreover, is the Fertitta Capital backed Action Network now a competitor to Red Rock Resorts? Sports betting is important to Red Rock Resorts, and the Company discloses sports wagering data among its key performance indicators used to measure gaming revenues."
According to Unite Here, Red Rock has never published in any investor-related documents that Frank and Lorenzo Fertitta, as well as Senior VP of Government Relations Michael Britt, are involved in both companies. Red Rock's latest proxy statement, which was released at the beginning of this week, has no mention of Fertitta Capital.
The Fertittas are also cousins to Tilman Fertitta, the owner of the Golden Nugget Hotel and Casinos.