There was a time, what seems like eons ago now, when people were actually made to be held accountable for their own actions. Those days appear to be virtually over, with more and more individuals believing that society—or at least someone else—is always responsible for what happens. This has been more evident in the gambling world, where societies are trying to control gamblers in order to save them from themselves. Fortunately, there are at least a few that understand that people are responsible for their own actions and a U.S. court has dismissed a lawsuit brought by a gambler against Harrah's in Atlantic City, which was accused of not doing enough to cut the gambler off.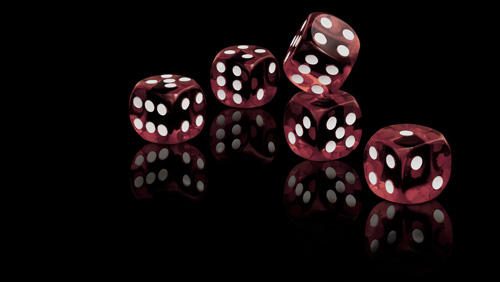 Last Friday, a New Jersey appellate court upheld a lower court's ruling that Harrah's couldn't be held responsible for the Massimo Dangelico's $188,000 debt. The ruling was made, in part, because the gambler didn't register with the self-exclusion program offered by the venue, making him responsible for his actions. Dangelico had sued to prevent the casino from trying to collect the debt, asserting that Harrah's was at fault for his gambling.
Dangelico argued that Harrah's should not have given him a line of credit due to his compulsive gambling habit. He also argued in court that he had outstanding debts at other casinos and that his name was on a "central credit registry," and that these points squarely placed the blame on Harrah's shoulders, absolving him of responsibility.
The appellate court denied his claims, stating that Dangelico had not proven the existence of any "central credit registry." The two judges that heard the case also stated that he could have contacted the New Jersey Division of Gaming Enforcement to self-report his actions, but that he didn't.
The judges also asserted that the gambler had not proven that Harrah's was aware that he was a problem gambler. Even if it had been aware, according to the court, it would not have been under any obligation to refuse him credit. The judges stated, "Even if he is a compulsive gambler, defendant cites no authority for the proposition that proof of that condition alone demonstrates incapacity to enter into an agreement to borrow funds for gambling. Compulsiveness does not belie understanding the nature and effect of one's actions."
Harrah's had extended $160,000 in credit to Dangelico, which he backed by checks drawn on his bank account. He asserted that he had money in the account to cover the checks, but, after losing in the casino, Harrah's tried to cash the checks and they bounces. The casino took Dangelico to court in 2016, winning a $188,697.31 judgment, which was appealed by the gambler. That led to the appellate court's recent ruling and Harrah's can now force Dangelico to cough up the funds.
The judges added, "We do not depreciate the financial ruin that may befall compulsive gamblers and their dependents. However, Harrah's is in the business of operating casino gambling; defendant is its customer. The relationship is built on enabling gaming, not withholding it."