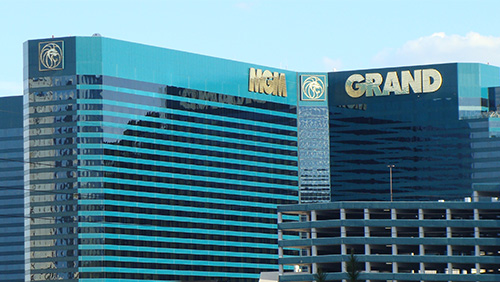 Last week, MGM Resorts announced that it would be letting go a large number of management personnel in an effort to reach the goal of the company's CEO, Jim Murren, to reduce overhead. The casino giant said that 254 managerial positions would be eliminated, but it now appears as though it may have been trying to cover up the truth. The layoffs include low-level employees, as well, in what is now being described as a "bloodbath" of cuts.
According to a report by the Nevada Current, entry-level workers were included in the recent layoffs, with one terminated employee, who didn't want to be identified, remarking, "It was a bloodbath. I waited six hours to find out I'd been fired. They walked around pointing people out. Everyone was crying. Some of those laid off didn't even bother cleaning out their desks."
The individual added, "I can't speak for the whole company but in my department of 42 people there are 15 left. One vice-president accepted voluntary severance. Three directors and five managers were terminated. The rest were all communications and events specialists and video team specialists."
Another unidentified employee, who was part of the Social Customer Care Team, stated, "My team was the first to go. My entire team of four specialists was let go. Our entire adjacent team of four Social Resolution specialists and managers was let go. I know of two social media strategists from the Engagement team who were let go. I also know of at least three administrative people who were let go, including a front desk worker."
MGM's training department reportedly now exists of only two employees as a result of the cuts. That certainly won't help the company provide quality personnel.
The good news is that, by laying off a vast number of its employees in the U.S., at least MGM will be able to free up a little capital to spend on its efforts to expand into Japan. The company is reportedly ready to spend "billions of dollars" in a Japanese resort, according to Mullen. However, why it would feel compelled to announce only managerial cuts and then layoff additional employees is puzzling.