Sports gambling and gaming company SBTech has announced the hiring of a new executive that will help the company "cement [its] growing U.S. business department." Joann Pierce has been tapped to become the company's Business Development Executive, USA in an effort to support SBTech as it continues its expansion across the United States. She began her new role in March.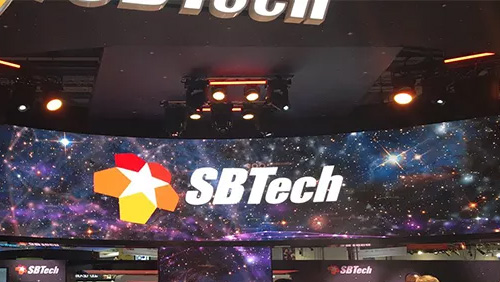 According to a press release by the company, Pierce will be involved in the development and growth in new regulated markets and will be tasked with "creating long-term value for SBTech and future sportsbook gaming operators."
Just before heading over to SBTech, Pierce was the Business Development Executive for IS Race and Sports in Las Vegas, a position she held since December 2017. Prior to that, she was an independent contractor for Beachbody, working as a coach and team leader for the company's sales and marketing efforts. She has also held senior roles at Crystal Decisions and WMS Gaming.
SBTech CEO Richard Carter states, "We are excited to have Joann onboard as she has extensive experience in sports technology and the gaming sector. SBTech is focused on expanding our team and business here in the United States and we know that Joann will be perfect addition for us to accomplish this goal."
Pierce adds, "I am excited to take the next step in my career with SBTech to help lead their expanding U.S. business development team. It's an exhilarating time in the sports betting and gaming industry and I look forward to utilizing my knowledge and experience."
The executive is correct—it is an awesome time to be part of the sports gambling industry and its rapidly changing environment. New states are always looking to get into the mix and new markets are always opening up. There is also going to be a lot of activity related to the online gaming industry, the Department of Justice (DOJ) and brick-and-mortar casinos if any of the latter are found to have illegally influenced the DOJ's opinion on the Federal Wire Act.
SBTech currently operates around the world, with 11 locations established. It offers solutions for more than 50 sportsbooks in over 15 regulated markets and continues to roll out new products designed to further its position in the sports gambling market.