Delta Corp, one of the most successful gaming operators in India, has started 2019 strong. According to its recent financial report, it saw an increase in income of 18.7% year-on-year, reaching $32.4 million across the quarter. This was propelled by a strong performance in its casino operations, which was up by 21.1% to about $27 million.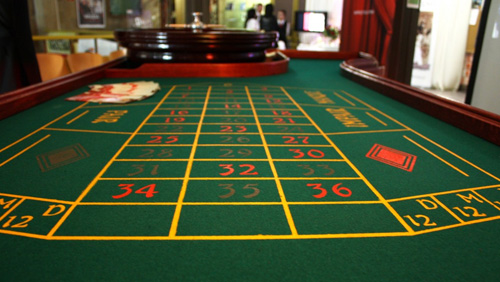 While the numbers were slightly lower than what had been reported for the fourth quarter of 2018, they were still a solid indication of forward movement. Online operations increased by 11% year-on-year to $5.6 million and the company's revenue from hospitality and other operations increased 7.9% to $3.5 million.
Net revenue at Delta Corp. increased 19.1% for the period, closing at about $29.5 million. This helped propel first-quarter profit to $8.22 million compared to the $6.56 million from a year earlier.
According to Grant Govertsen with Union Gaming, the company will continue to strengthen its position. He asserts that the company's stock remains a "buy," but clarifies, "We have trimmed our forward estimates to reflect some near-term disruption (one of the Goa boats going into drydock soon), as well as the effect of tough comps. Our estimates remain modestly above consensus."
Govertsen adds, "Beyond strong tourism growth to Goa (management noted footfalls up 40% year-on-year in March), the gaming operations segment will see incremental revenue commencing later this month with the launch of a traditional cruise line (Delta is a 25% shareholder) on which Delta will manage the casino and capture virtually all of the economics. This is likely to grow to management of up to four cruise ships over the next two years.
"While initial results are likely to be modest relative to the company's Goa riverboats, this represents a new customer base as the cruises will sail out of Mumbai. During the quarter the company injected its Daily Fantasy Sports business into India's #2 DFS provider, HalaPlay, of which Delta now owns 20%. Delta retains its existing rummy and poker online segments, which should continue to grow ~30% y/y. Finally, the company's Kathmandu casino [management] contract should kick in within the next few months."
Delta Corp. is behind three offshore casinos in India, as well as a hotel-casino in Goa. It also operates the Casino Deltin Denzong in Sikkim and the Delton, an integrated resort located in Daman.
Comments