A fixture in the online gambling community is calling it quits. 13-year-old RedKings, which most recently was part of the Microgaming Poker Network (MPN), has announced that it is giving up on online poker and sports gambling on April 28, but will—for now—continue to operate its online casino activities.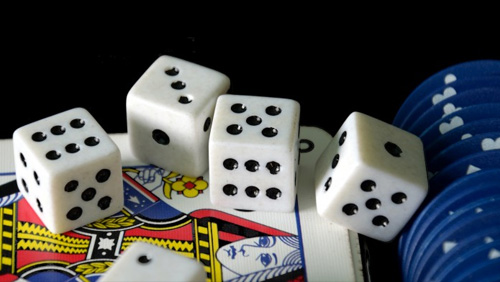 According to an announcement posted on the company's website, "After nearly 13 years of shuffling cards at the tables, we regret to inform you that we are closing two of our products on RedKings (Poker and Betting).
"The casino will continue as normal and your account will stay active so you will be able to access your funds to play or withdraw at any time using your same log in details.
"You can also continue to play poker and finish your existing bonuses with RedKings until the 28th April, but new bonuses will no longer be issued and the monthly Chase and Point per Day promotions have now been stopped for April."
The announcement indicates that it has made an agreement with Betsafe to take over the operator's RedKings Promotions and that all bets must be settled no later than April 24. No indication was given regarding whether or not Betsafe will migrate accounts, or require users to create new ones.
RedKings never garnered the following seen by many online gambling sites. It targeted mostly European players, given the legal atmosphere regarding online poker in the U.S., and joined up with MPN in 2016.
RedKings was initially part of the Ongame Network, which shut down over extremely poor upper management decisions and greed. That network had extremely high rakes and clunky software that made it less than appealing to everyone and RedKings moved to the MPN in 2016 when Ongame thankfully shut down. However, even as part of MPN, it isn't clear who's behind RedKings and whether or not any of its original founding members are still involved. The only recent information available indicates that it has been owned and operated by a company out of Cypress called RK Operations.
It's not the end of the world for gambling fans, as it seems like there are new alternatives popping up all the time. Sometimes it's good to clean out the closets and start over with fresh attire.