Two World Series of Poker Circuit stories across two continents including Matin Kabrhel winning another title in the King's Resort and YouTube celebrity Cat Valdes feeling the boot in Bally's.
Martin Kabhrel may look like a coat rack, but there is also some serious substance.
The Czech all-time live tournament money earner has extended his degree of separation from Martin Staszko by a further €190,000 after taking down the €1,700 buy-in World Series of Poker Circuit (WSOPC) Main Event in The Kings Resort in Rozvadov.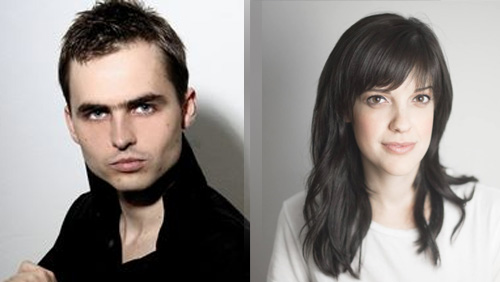 Kabrhel's ability to turn it on when the WSOPC visits this poker-bonkers part of the world is as unnatural as the youth of today knowing how to sharpen a pencil.
Ahh, those shavings.
Check this out.
In 2015, Kabhrel finished runner-up to Stipo Vladic in the WSOPC €25,000 Super High Roller. Flip the naked lady calendar over to 2016, and the WSOP visited King's Resort twice. The first time the sigil arrived Kabhrel won the €9,000 WSOPC High Roller for $53,490, and upon their return Daniel Negreanu's vote for Poker Personality of the Year cashed four times, made three final tables, and won a gold ring.
The World Series of Poker Europe (WSOPE) turned up in 2017, and Kabrhel won a bracelet, taking down the €1,100 No-Limit Hold'em Super Turbo Bounty for $62,990, and then made the final table of the €111,111 One Drop High Roller finishing eighth for $427,397. In that same year, the WSOPC returned, and Kabrhel finished fourth in the Main Event and third in the High Roller.
That brings us flying on a wasp's wing to 2018 when the WSOP held back-to-back WSOPC and WSOPE events. Kabrhel turned up at the WSOPC event looking like a freshly minted coin and proceeded to cash five times, making three final tables, winning two of them.
With the WSOPC in his rearview mirror, Kabrhel focused on the WSOPE, and won the €100,000 Super High Roller for $2,990,088, and finished runner-up to Ivan Leow in the €100,000 Lean's High Roller for a further $878,948.
I mean, come on, take a screwdriver to the man and figure out what's making him tick.
Kabrhel is a Lego Millenium Falcon.
The €1,700 buy-in WSOPC Main Event was the Airforce One of this model plane collection, and 549-entrants decided to buy a ticket hoping for the ride of their lives including the defending champion, Emil Bise, who finished 42nd.
But at the end of the day, this is Martin Kabrhel's world.
Everyone else just lives in it.
Final Table Results
1. Martin Kabrhel – €190,000
2. Harry Ross – €110,000
3. Jakub Oliva – €80,000
4. Andreas Heider – €64,500
5. Robert Skopalik – €50,780
6. Martin Mulsow – €39,777
7. Daniel Smiljkovic – €29,951
8. Raz Alon – €20,881
In other WSOPC Rozvadov news, the co-writer of Eli Elezra's autobiography, Matan Krakow won the 65-entrant €120 No-Limit Hold'em Morning Turbo event for a few grand, and Zhong Chen conquered a paltry field of 28-entrants in the €5,300 No-Limit Hold'em High Roller for €66,500: Marek Blasko (second) and Anton Morgenstern (third) were the other two players to cash in that event.
Kicking The Cat
Rozvadov didn't have the monopoly on WSOPC events this week. Bally's in Las Vegas also had the official WSOPC stamp of approval, and so far the main story is eviction from the Main Event for Cat Valdes.
Valdes is a YouTube celebrity going by the handle catrific who recently began streaming her online exploits online. Valdes has more than 666,000 subscribers on YouTube, so she is doing something right.
Anyway.
WSOPC officials kicked Valdes out of the WSOPC Main Event in Bally's after they realised she had paid to play in the $400 buy-in side event and received a $1,700 Main Event seat by mistake.
According to CardsChat scribe Daniel Smyth, Valdes posted an 11-minute video on YouTube explaining how she ended up in the wrong tournament, playing for over an hour, including busting a player, before tournament officials kicked her out.
Valdes put the whole incident down to her naivety in the live realm, but some people are not buying it including Jesse Cohen and Mukul Pahuja. The former raising the point that she sat in her boyfriend's seat moment's after he had bust, and joked about it, and the latter suggesting she finds a different career before it gets started.
Check it out.
— Jesse Cohen (@JCohen130) April 1, 2019
Cat Valdes is one of the Thirst Lounge Ten, a group of live streamers hired by Bill Perkins to host his Bucket List style live stream show.