The Triton Poker Series returns to the Maestral Resort & Casino in Montenegro May 5 – 17 with ten events spread over thirteen days, including brand new formats, and all the old faces. 
Last spring, the founders of the Triton Poker Series emerged from a slumber to host a magnificent high stakes tournament series in the Maestral Resort & Casino in Montenegro, and ever since they have sprayed their world-class poker philosophy across the world like bullets from an Uzi in the hands of Arnold Schwarzenegger. And after successful back-to-back visits to Jeju in South Korea, The Triton Poker Series in Montenegro is back, and anyone who's expecting symmetry will be happily disappointed.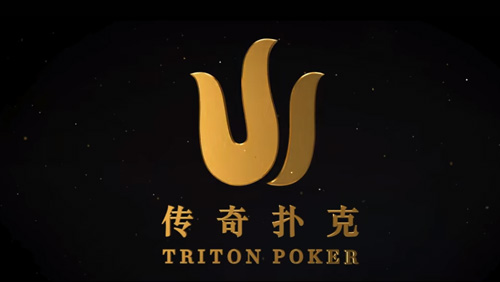 Those of you who were paying attention to the Triton Poker Series Jeju livestream will have seen the trailer for the Montenegro event and pasted the 5-17 May dates into your calendar. If you did, the first thing that may have come to mind was, "man, that's a long time."
There's a good reason for that.
For the first time in Triton Poker Series history, the team will host a ten-event series. Buy-ins range from €11,000 to €110,000, and there are brand new variants on the roster including Pot-Limit Omaha, Short Deck Turbo and No-Limit Hold'em Turbo. The idea to host an €11,000 buy-in Short-Deck is a savvy one with several No-Limit Hold'em specialists as reluctant to take a punt in a higher stakes Short-Deck buy-in as teenagers are of giving up their pack a day habit.
One man who wouldn't miss the Montenegro event for all the rabbit feet in the world is Jason Koon. The Triton Poker Ambassador is the most successful live tournament Short Deck proponent in the world, and it all began at that 2018 Montenegrin event when Koon finished 4/61 in the HKD 250,000 buy-in event for $169,936, and won the HKD 1m Short Deck event for $3,579,836.
"I could be biased because I ran really well last time, but Montenegro maybe my favourite poker stop in the world," said Triton Poker Ambassador, Jason Koon. "I would wake up daily, and the sea was 15-feet from my room, and I could walk down and jump in before I played.
"It was also wonderful having the poker room being so close; everything is so convenient, and on top of that you get the old world beauty that's hard to find anywhere else. I really look forward to going back there and playing again."
Koon also took his fountain of enthusiasm to the cash games in Montenegro and smashed them to bits. You can once again expect the cash tables to be buzzing to the brim with action, with at least one night thrust onto Triton's world-class stream.
The two standout events are the €110,000 buy-in No-Limit Hold'em Main Event Wed May 8 – Fri May 10, and the €110,000 buy-in Short-Deck Wed May 15 – Fri May 17.
Here is the schedule in full.
And check out this skin-tingling trailer.