This is a guest contribution by Nick Pateman, co-founder of SickOdds.com. If you would like to submit a contribution please contact Bill Beatty for submission details. Thank you. 
Data in esports is programmatic by nature. That is, the data is available directly from the game itself. As a result, data is more affordable and more available than most affiliates think, particularly those familiar with traditional sports data and the costs and contracts that ride alongside.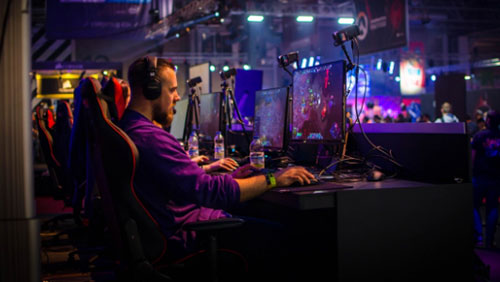 Take the popular last man standing esport, PlayerUnknown's Battlegrounds (PUBG), for example. The game's developers, Bluehole, launched an official free-to-use public API in mid-2018 which grants access to microscopic details about a match or player's stats. This data can be drilled down into the finest of detail, going as far as revealing the distance a bullet has travelled before it met its target or the total seconds a player has survived a game. This data is all available in real-time, for free, to anyone with the programming know-how to capitalize.
PUBG's API is just one example among many, including several community-led API initiatives. Esports affiliates have a unique opportunity to use this data in myriad ways, enhancing the user experience and value of their platform well beyond their rivals.
How can affiliates make the most of esports data?
Affiliates will be interested in two types of esports data. The first, mentioned above, is game data. In a similar way to accessing data about number of free kicks, yellow cards, or corners in a game of football; game data provides affiliates with information about a match or player's current state i.e. a player's headshot percentage in CS:GO or the number of Roshan's slain in Dota 2. This type of data also includes team insights such as head-to-head match histories and team rosters.
The other type of esports data widely available is bookmaker data. This data reveals important information such as match odds as well as the markets available. These markets range from standard match winner bets through to "first blood" or "most kills" depending on the game being played. In this sense, bookmaker data typically requires coordination with an aggregator at a monthly fee, however as we'll see later in this article, accessing data directly from the bookie is far more viable in esports than in traditional sports.
Game Data
The most affordable and most available esports data is game data. These APIs are typically free to use, public and cover most of the major esports titles. There are currently well documented APIs for:
– Player Unknown's Battlegrounds
– League of Legends
– Dota 2
– Fortnite
– Clash Royale
These APIs will provide varying degrees of data granularity. Dota 2's community API, OpenDota.com, offers live match data with details on chosen heroes, tower status, scores, time of first blood and match duration among others. Popular card game, Clash Royale, also has a community-led API which covers global gaming statistics such as popular decks and top clans.
This data, while not directly related to esports betting, allows affiliates to enrich their existing content in a vast number of ways. Live matches can now feature real-time stats about the game, increasing a user's time on site and general engagement metrics. In the case of Clash Royale's API, data can be used to assist analysis surrounding the current "meta" (widely-accepted strategies in the game) such as which cards are being over or underused and which decks are having the best performance.
This type of game data may not convert players directly, however it does have numerous other benefits, from creating link-worthy content and improving SEO through to attracting an organic social following and establishing industry expertise – something which remains elusive for the vast majority of affiliates in any industry.
Bookmaker Data
Odds comparison has been a mainstay for traditional sports affiliates since time immemorial. Some of the biggest affiliates in the market such as OddsPortal and OddsChecker are built around reliable odds data that spans dozens of bookmakers. The problem for most affiliates, however, is that to get access to this data they must already be extremely well established. While smaller bookies will open up access without much discussion, larger bookies will be more reluctant to share their data with an affiliate who isn't guaranteed to add value.
In esports the climate is different. With so many new "esports-first" bookmakers appearing on scene and vying for position at this early stage, the willingness to open up data to grab more eyeballs is far greater. Esports affiliates can find that the vast majority of bookmakers are willing to share access to their odds data, allowing them to use this data to build out comparison tools or enable additional functionality.
Data Aggregators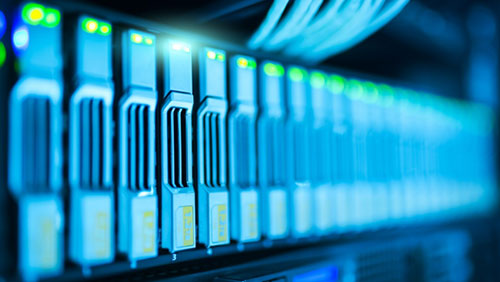 For affiliates who are not able to pull data directly from the games or bookmakers themselves, there are a number of data aggregators in the industry who take on this heavy lifting and offer their software as a service. While these aggregators come at a cost, they are invariably less expensive and more negotiable than their traditional sports counterpart. There are a number of these aggregators in the market, the main players are:
– Abios
– PandaScore
– Odds.gg
– SportRadar
These aggregators provide a single point of access to game and bookmaker data with platforms like PandaScore also tracking more granular real-time data such as whether a player is currently alive or dead in a round of CS:GO.
The benefit of using an aggregator is in their simplicity. A single point of call for all the data that an affiliate might need without the difficulties of maintaining dozens of API requests to individual games and bookies. Of course, this benefit also comes at a significant cost, typically in the region of $200 per game tracked per month.
For affiliates who may find that the cost of working with an aggregator too prohibitive, there are numerous free options which have already been discussed. While these options may require more maintenance, limiting a content strategy to a handful of targeted game or bookmaker APIs is still likely to be viable and a route to establishing an affiliate brand over the competition in this rapidly growing sector.
About the author:
Nick Pateman, co-founder of SickOdds.com, explores how esports data can be used to create a better offering for an affiliate's users.
Comments