Gateway Casinos & Entertainment Ltd. continues its march across Canada, grabbing more casinos every chance it gets. Its latest acquisition comes through Chances Signal Point, a casino in Williams Lake, that the company officially took over as of March 1. Hopefully, it's learned its lesson from 2018 and will be able to avoid another worker's strike.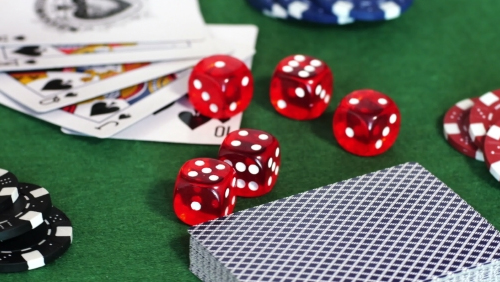 According to a recent press release by Gateway, "This strategic acquisition marks the next milestone in Gateway's growth strategy which has seen the company expand their footprint and product offering across Canada. Guided by a strategy to create gaming properties that offer community-centered entertainment with a variety of gaming and culinary options, Gateway is excited about the potential of this opportunity in the Cariboo region of the Central Interior of British Columbia."
Gateway is now the proud owner of 27 properties across Canada, mostly in British Columbia, Ontario and Alberta. It has 8,658 employees and they all are apparently excited about the acquisition. Tony Santo, Gateway's CEO, explained, "Everyone at Gateway is very excited to welcome Chances Signal Point and their team to the Gateway family. We look forward to bringing our unique entertainment offerings to Williams Lake."
Across its portfolio, Gateway offers 448 table games—of which 49 are poker—13,887 slots, 561 hotel rooms and 85 restaurants and bars. It first launched 27 years ago and has continued to take Canada by storm.
Part of that storm raged last year after the company had to contend with several employee strikes at its properties. The first one was the most contentious and lasted about five months. It involved employees at four Gateway properties—the casinos in Vernon, Kamloops, Penticton and Kelowna—and included verbal, and sometimes physical, spats on both sides of the table.
After that strike ended, a second strike almost prevented Gateway from enjoying a successful Christmas period, one of the most active periods for casinos. Employees at the company's Starlight Casino in New Westminster and Burnaby's Grand Villa Casino threatened to walk off the job ahead of the holiday season, but the workers and the casino were able to reach a last-minute agreement.
The strikes haven't kept the company from pushing forward. In January, it completed its purchase of the Chances Casino Kamloops from the British Columbia Lottery Corporation and is opening new venues in Chatham-Kent and Hanover, Ontario. It is also expected to launch another venue, the Cascades Casino, in Delta, British Columbia in the near future.
Comments