West Virginia could become the latest state to thumb its nose at the U.S. Department of Justice (DOJ). An online gambling bill making its rounds through the state's legislative channels continues to find approval and doesn't yet show any signs of encountering resistance. If the bill is able to survive all the way through to be signed by West Virginia Governor Jim Justice, the state would become the fifth in the U.S. to legalize online gambling.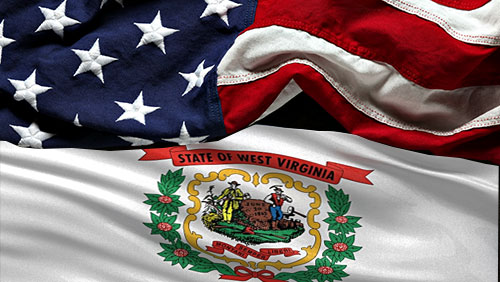 Sports gambling is already legal in West Virginia and now the state wants to take things to the next level to capture even greater revenue. Despite the DOJ having recently decided (almost arbitrarily) that the U.S. Federal Wire Act applied to all types of digital gambling, not just sports gambling as it stated nine years ago, West Virginia doesn't seem to be deterred.
House lawmakers have already passed House Bill (HB) 2934, the West Virginia Lottery Interactive Wagering Act, by a vote of 72 to 22. It will authorize online casinos and poker in the state and will now be considered by committees in the Senate before being put to a full Senate vote. As was seen in the House, the Senate is expected to show overwhelming support for the legislation.
Players who wish to gamble online would first need to register at one of the approved and licensed gambling locations in the state. They would also need to be physically present in West Virginia every time they want to gamble.
Operators would pay a tax of 15% on their revenue, as well as a $250,000 license. That license fee is moderate compared to other locations, where the fee can run as much as $1 million or even $10 million.
If the DOJ expected states to just roll over after issuing its updated opinion last month, it is going to find that it was sadly mistaken. Several lawsuits are already in the works and there has been considerable backlash over the move, with many in the gaming industry asserting that the DOJ was influenced by someone in the casino business to change its position.
The U.S. Federal Wire Act is an ages-old bill that prevents certain financial transactions across state lines. The DOJ said nine years ago that it only applied to sports gambling, which was illegal at the time, but said in January that it actually applies to all forms of online gambling. The timing of the reversal has been suspect, given that the U.S. Supreme Court ruled last May that states had the legal right to introduce sports gambling without federal interference.