Kazuo Okada is a free man—for now, at least. After having been arrested in Hong Kong last August on corruption allegations, the embattled casino mogul was free on bond while the case was reviewed. The country's Independent Commission Against Corruption (ICAC) imposed certain restrictions on him in conjunction with the case, and has now lifted all of the restrictions.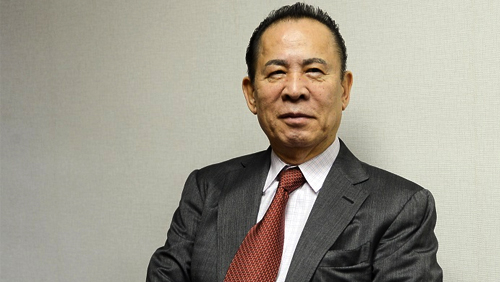 Aruze Gaming broke the news last week, stating that the man who used to head up the Universal Entertainment empire was "pleased to announce that Hong Kong's ICAC has released him from bail unconditionally this afternoon," further stating that "he no longer needs to report to the ICAC and his bail money was returned to him unconditionally."
Last year, Okada was arrested in Hong Kong after Tiger Resort Asia (TRA), a Universal subsidiary, submitted a complaint accusing him of conspiracy to defraud Okada Holdings. He had reportedly arranged a massive loan from TRA to a separate entity in order to pay for works of art without requesting collateral or charging interest.
TRA submitted a separate lawsuit against Okada in 2017 in relation to the loan, as well as another case that surfaced in 2015. Okada had allegedly issued a bearer check worth around $3 million at the time from a TRA bank account and then withdrew the funds for his own purposes three days later. Okada was removed from the boards of both Universal and TRA in June 2017.
The drama doesn't end with the ICAC decision, however. Okada is still looking at other lawsuits and a possible arrest in the Philippines over the alleged million-dollar fraud. He continues to assert his innocence.
Okada has had to spend the past several years staving off attacks from all sides. If not battling with his former colleagues and associates at his companies, he has had to go up against prosecutors in Hong Kong and the Philippines. If that weren't enough, he is also having to confront his own children, who have conspired to take over the family business. Adding insult to injury, it was recently announced that his estranged wife had become a director for Asiabest Group International, of which TRA owns 66.6%.
Comments