China is getting behind Macau's success. A new initiative is underway that will integrate the city's economy, as well as its people, with that of Hong Kong and the Guangdong province in mainland China. The move will see the two Special Administrative Regions (SAR) of Macau and Hong Kong, alongside Guangdong, form part of what is dubbed the "Guangdong-Hong Kong- Macao Greater Bay Area," or simply the "Greater Bay Area (GBA)."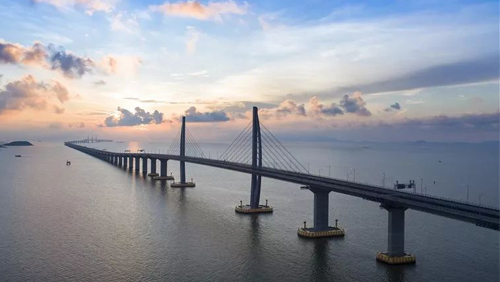 China published a plan for the GBA this past Monday, the Outline Development Plan for the [GBA]." According to Union Gaming analyst Grant Govertsen, who spoke to GGRAsia on the subject, "Ultimately, it is the arrival of visitors that will drive the growth of Macau and effectively combining Macau into the other jurisdictions of the Greater Bay Area can only result in significantly more visitation in the out years." Govertsen further stated, "This is exactly why it is almost impossible to not be bullish on the long-term story in Macau."
Over the Chinese New Year holiday period at the beginning of February, Macau saw an increase in visitor arrivals of 26.6% compared to the same period last year. It was the first time that the city saw over one million arrivals for the period.
The GBA also includes the Hong Kong-Zhuhai-Macau (HKZM) Bridge, as it connects the three areas. The bridge is helping to propel the GBA plan and already has proven to be an integral part in the rise in visitation to Macau.
The bridge has yet to be a proven factor in increasing gambling revenue in Macau, but this will most likely change in the future. As Credit Suisse AG pointed out last week, "Despite not generating immediate gaming revenue, this should pave the way for longer-term growth as casinos gradually convert them into valuable players."
Govertsen also points out that Macau is poised for extensive long-term growth. He told GGRAsia, "With the plans in store for neighbouring Hengqin … all of a sudden Macau plus Hengqin becomes a lot more like Las Vegas plus Orlando, which further supports the long-term story [of Macau]." A number of non-gaming projects currently exist in Hengqin, with many more on tap to be added. The Macau-Hengqin connection will ultimately be a significant driving factor for international tourism to the area.
Comments