The Philippines crackdown on illegal immigrants working in online gambling continues. On February 19, the Bureau of Immigration (BI) raided a Makati office, arresting 276 foreigners, reports local news outlet ABS-CBN.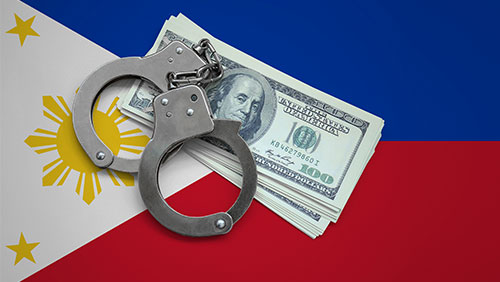 Fortunato Manahan Jr., the Intelligence Division Chief for the BI, said the arrests were conducted "for verification of their travel documents and immigration status." The majority arrested were working in the online gambling industry, Manahan claimed.
The BI received reports that foreigners, who were without proper immigration visas or permits, were working in the building, said Immigration Commissioner Jaime Morente. It's unclear at this time what evidence they had that the foreigners did not have these permits before the raid was carried out.
"Most were undocumented and were unable to present any proof showing their status here during the arrest," Manahan said, according to the news outlet. "If proven to be working here without the proper visa, [they] may be charged for deportation."
It's too early to say if these foreign nationals were indeed working in the Philippines illegally. Philippine visas are usually represented by a stamp in the visitor's passport, an ID card, along with some additional paperwork. It's very possible that most of the arrested individuals simply didn't bring any of these documents with them to work, as the possibility of losing the documents is a big fear as well.
Early reports are that some of the individuals worked for an operation servicing the Chinese and U.K. facing site Manbet. That company is located in the Alphaland building on Ayala Avenue in Makati, and is a shirt sponsor for Crystal Palace F.C. The operation held a legitimate Philippine offshore gaming operations (POGOs) license.
The arrests come just a day after the February 18 warning from the Bureau of Internal Revenue's (BIR) that all POGOs should register with the agency before requesting or renewing a license. President Rodrigo Duterte's office hailed the new policy as a method to combat illegal Chinese immigration.
The Philippines have been threatening to crack down on gaming operators that employed undocumented foreigners for some time now. The question now is, how far is the country willing to go, considering the delicate balancing act that is their relationship with China.