Japanese tycoon Kazuo Okada is asking the Philippine Department of Justice (DoJ) to give him a chance. He's asked them to reconsider their resolution finding probable cause he'd received $3.1 million through fraudulent means.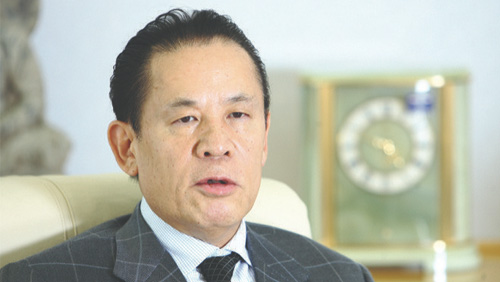 In his petition, Okada maintained that the contested amount had been rightfully earned as salary and consultancy fees in his capacity as a part of Tiger Resort, Leisure and Entertainment, Inc. (TRLEI), the company he founded and which operates the Okada Manila casino and hotel.
TRLEI, whose board had removed Okada as chairman and CEO in June 2017, had filed a complaint with the Parañaque City prosecutor's office, accusing Okada and former TRLEI president and chief operating officer Takahiro Usui of fraud. The city prosecutor had cleared Okada, but the case was later reviewed by the Justice department.
According to local news outlets, Okada, in his motion for reconsideration, noted that TRLEI Vice-President for Legal and Compliance Department Joseph Joemer Perez had "prepared, finalized, or at least approved" the paperwork involving the money Okada had taken, after which Usui affixed his signature.
The Philippine Daily Inquirer quoted the 14-page motion as reading, "Atty. Perez coordinated with then Director and Head of Business Administration, Yoshinao Negishi on the details of these Agreements, including Mr. Okada's compensation. It was Bora Lee, complainant's Corporate Planning Officer, who handed Mr. Usui these Agreements and instructed the latter to sign them."
Okada also said that no fraud through misappropriation could be established "when the money received by the respondent was neither used for a particular purpose nor meant to be returned."
Okada has sought his reinstatement in TRLEI as well as in parent company Universal Entertainment Corp. Last August, he filed a petition with the Parañaque Regional Trial Court in connection with his ouster from TRLEI, which was dismissed this month for being filed beyond a 15-day period from the time of removal, a time limit set for election protests, which the petition was classified as.
Tiger Resort Asia Limited (TRAL), owner of TRLEI, has been in the process of becoming a listed company in the Philippines, through the acquisition of Asiabest Group International, Inc. (ABG) shares over the past few months. The move was opposed by Okada, who had not been consulted on the matter.
Comments