The Melco Resorts and Entertainment (Philippines) Corp (MRP) is preparing to redeem the remainder of an allocation of corporate secured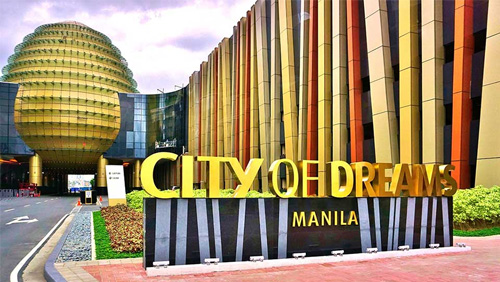 notes. The notes offer a fixed rate of 5% and the company hopes to move $38.2-million worth in this ultimate round, according to a filing by the company with the Philippine Stock Exchange. The notes were issued in January 2014 by the company's subsidiary, Melco Resorts Leisure (PHP) Corp. and have a maturity date of January 24, 2019.
Secured notes are a type of loan that is backed by the borrower's assets. If the borrower defaults on the loan, the pledged assets could be sold to repay the debt. In business, they are typically issued to allow a business to expand its operations. In the event the expansion fails, the lender will take possession of the assets that were pledge to secure the loan, including any real estate and equipment.
The facility and security agreement for the notes will see Deutsche Bank AG, Manila Branch and Australia and New Zealand Banking Group Ltd. as the joint lead managers. The facility agent, paying agency, registrar and security trustee will be the Philippine National Bank – Trust Banking Group.
In October, MRP announced that the company's majority shareholder, MCO (Philippines) Investments Ltd., had initiated a tender offer in order to require the shares in the company that it didn't already own. The new offering closed on Thursday and the company reported that the price would be $0.138 per share, in line with previous announcements.
Initially, the plan was for MRP to become a private company, but the idea to follow through with being delisted was nixed last month. Instead, MCO Investments opted for an increase in its MRP stake, which would reportedly allow the company to expand on plans it had for MRP.
MRP is a subsidiary of Melco Resorts and Entertainment Ltd., a company that invests in casinos in Asia, and operates the City of Dreams Manila (CODM). CODM is located in Parañaque and is a 15-acre luxury integrated resort that was developed in cooperation with Belle Corporation. It originally opened as the Belle Grande Manila in 2014.
MCO Investments, through its subsidiaries, operates casino gaming resort facilities. It was previously known as MCE (Philippines) Investments Ltd and is a subsidiary of Melco Resorts and Entertainment.
Comments