Gaming solutions firm Scientific Games posted a $351.6-million loss for the third quarter, significantly higher than its $59.3-million loss during the same period last year.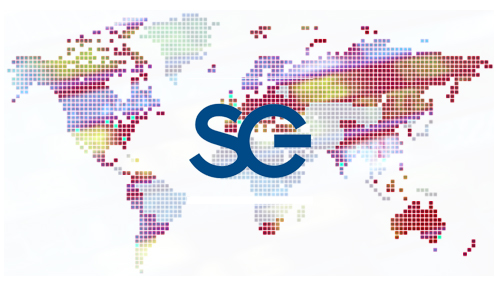 The loss was driven by $338.7 million in restructuring and other charges, including $309.6 million connected to the verdict in a case filed by Shuffle Tech International, which Scientific Games, in its financial report, made a point to say "did not result in any cash outflow as the verdict is subject to post-trial motions and the appeal process."
Third-quarter revenue for the company was $821 million, up 6.8% year on year, which it said reflected the $46.5 million in revenue from newly-acquired NYX Gaming Group, as well as growth in the lottery and social businesses.
Consolidated attributable earnings before interest, taxes, depreciation, and amortization (EBITDA) increased 8.9%, to $325.7 million, "primarily driven by higher revenue and continued operational efficiencies."
Total gaming revenue for the third quarter was $447.9 million, slightly lower than the $454.6 million posted during last year's third quarter. Consolidated attributable EBITDA went up 5.1%, to $232.5 million.
Lottery revenue increased 1.5% from the previous third quarter, to $206.8 million, while social business revenue went up 10.5% year on year, to $105.1 million. Digital revenue, where NYX's business was included, increased $61.2 million, from $16.3 million in the third quarter last year.
Scientific Games CEO and President Barry Cottle said an initial public offering (IPO) for its social gaming business was being considered for 2019. "The Company believes an IPO would provide greater flexibility to pursue additional growth initiatives specifically designed for its social gaming business, as well as unlocking additional value for Scientific Games stakeholders," he said, adding that IPO proceeds will be used mainly to repay debt.
Investment newsletter The Motley Fool noted a 21.4% jump in the company's share price, attributing this to investors having assumed a larger loss per share. The adjusted loss per share was $0.14, "less than the $0.18 loss that Wall Street had predicted," according to author Rich Smith.
As declared in the company's report, the net loss per share using generally accepted accounting procedures (GAAP) was $3.85.
Last week, Scientific Games purchased odds provider Don Best Sports Corporation and related company DBS Canada, "enhancing our offerings by adding a leading global supplier of real-time betting data and pricing of North American sporting events," according to the company.