In a report published last Thursday, Union Gaming (UG) provided a pessimistic, but realistic, view for Phase 3 of the expansion plans at the Galaxy Macau casino resort, which is operated by Galaxy Entertainment. The brokerage firm indicated that the expansion will be delayed and that it will more than likely not be ready before the middle of 2020.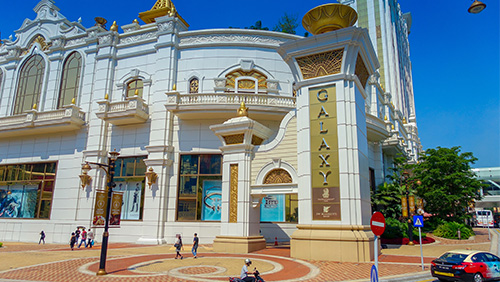 According to UG analyst Grant Govertsen, "While design work continues to move forward on Phase 4, construction on Phase 3 has largely maxed out for the time being as the company waits on various government approvals. With this in mind, it appears that Phase 3, including the first batch of hotel rooms, is unlikely to come online before mid-2020."
Govertsen's analysis was supported by Sanford C. Bernstein. The firm also issued a note on Thursday about the Galaxy, stating, "Phase 3 is now slated to open in mid-2020 as there have been some delays. Phase 4 continues with site preparation."
Earlier this year, Galaxy Entertainment chairman Lui Che Woo indicated that he expected some part of Phase 3 to be completed by 2019. Two months ago, however, the company's deputy chairman, Francis Lui Yiu Tung, alluded to a "stage one" of Phase 3, which wouldn't be ready until 2020.
Phase 3 is expected to include as many as 1,500 hotel rooms, a casino and an entertainment facility that could hold 16,000 people. Tung has indicated that the last two remaining phases of the resort's expansions have been accelerated. This could be due to the license for the company's gaming rights in the city, which will expire in 2022. By completing the expansion sooner, Galaxy will be in a stronger position to request a license renewal.
Last week, Galaxy reported its third-quarter earnings with the Hong Kong Stock Exchange, indicating that its EBITDA (earnings before interest, taxation, debt and amortization) had increased overall by 10% year-on-year. Galaxy Macau increased its net revenue by 7% year-on-year to $1.186 million and its EBITDA climbed 9% to $382.59 million. The company's Cotai operations, Broadway Macau, saw a net revenue increase of 38% year-on-year to $18.49 million. EBITDA also increased, coming in at $1.14 million. Last year, it recorded an EBITDA loss of $510,161.