A round-up of esports related gambling news stories including a Unikrn not too interested in the Olympics, Melco promising esports in Japan, and OGN migrating to North America.
I went to see my Mum at the weekend.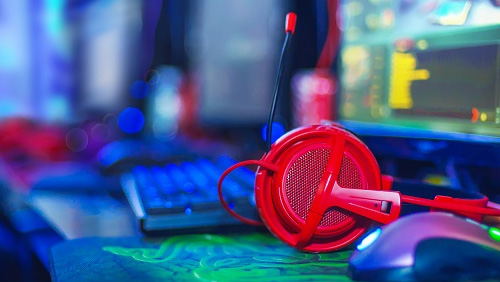 For the first time in my life, she looked old, frail, not long of this world. A travesty, as she is only 63 or 64. Christ, she doesn't get her pension until 67.
It's tough to see how she turns things around. The NHS is still holding on to her hip. She can't exercise. Cigarettes have her hooked. At least in 2012, she had the Olympics.
She loved the Olympics.
She told me.
"Lee, I loved the Olympics."
I'm not so sure she would have loved watching two people shooting the shit out of each other during a video game.
Rahul Sood on the Olympics
It seems The Olympics is a slot machine.
The word on the street has it that the International Olympic Committee (IOC) is looking for new sports to bring into the fold to raise a median age that researchers Nielsen said increased to 53 in 2016, from 45 in 2000, and viewership from the folk aged between 18 & 34 had dropped by 30%.
And when it comes to new sports, there's not exactly a slew of them queuing up to curtsy.
For this reason, the talk on Marvin's grapevine is that esports will be an Olympic sport sooner rather than later and is already pencilled in to be a medal event at the 2022 Asian Games in Hangzhou.
Not everyone in the esports community cares.
Speaking to ESPN, Unikrn CEO, Rahul Sood, believes the benefits of esports joining the Olympic movement will be greater felt by the International Olympic Committee (IOC) than esports stakeholders.
"Many don't see the point," said Sood talking about the esports community. "I believe esports doesn't need the Olympics as much as the Olympics needs esports."
Sood quite rightly points out that the Olympics currently clashes with several esports majors, most notably Dota 2's The International, and called anyone who thinks that esports athletes will cut ties with these events to chase a gold medal misguided or egotistical of mainstream culture.
Another astute point that Sood makes is that while the IOC may be interested in bringing esports to the Olympics, one doubts the people like my mother will want to watch the dwarves, elves and terrorists.
Melco Wants an Esports Arena in New Japanese Resort
Geoffrey Davis, CFO, Melco Resorts & Entertainment, has told Nikkei Asian Review that it's very likely they will build an esports stadium in their new integrated resort in Japan should they win one of the three licenses expected to be handed out in 2020.
Gambling is currently banned in Japan, although new legislation passed in July is paving the way for a new way of life in one of the most exciting parts of the world.
The new rules allow corporations to create integrated resorts that combine casinos and entertainment hubs, similar to the likes of Shinwa World in Jeju, South Korea.
Melco was the first casino operator to open an esports stadium in Macau at their Studio City Resort. Macau EStadium opened in July and has 274 seats.
The Japanese government will appoint a regulator for the casino industry sometime in 2019, and the dice will begin rolling post the 2020 Summer Olympics.
South Korea esports Network OGN to INvest $100m in North America
From Japan to South Korea and the esports producer and network, OGN, has told the press of their intention to launch in North America. The plans are to spend upwards of $100m to produce live events and other esports content.
The primary focus seems to be on Player's Unknown Battleground (PUBG), the Battle Royale game that has fallen behind the shadow of Fortnite in recent times. That said, PUBG pulled in 500m total hours of content watched on Twitch and YouTube between Jan and Sep.
OGN will help set up the first National PUBG League (NPL) in North America. The action is expected to begin Jan 2019, and there will be a $1m prize pool, the biggest in the US.
OGN has produced over 500 global esports events in more than 150 countries since birth in 2000. They provided 3,000 hours of content annually and received 200 million live stream views annually.
The PUBG League will take place in a specially designed Battle Royale Studio Arena in Manhattan Beach. The stage has room for 100 competitors and features a 270-degree LED screen.
Comments