August could be a really good month for Macau casinos. Two brokerages have reported that they expect the city's gross gaming revenue (GGR) to increase to between $3.22 and $3.27 billion. This would be an increase of 15-17% over what the casinos reported in August 2017.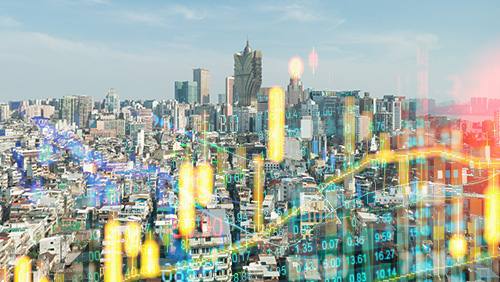 Sanford C. Bernstein Ltd expects the GGR to hit between $3.24 and $3.27 billion for the month, an increase of 16-17% year-on-year. The analysis is based on "channel checks," which are generated from unofficial financial returns. For the latest week ending August 19, the company said that Macau's GGR averaged out to a little more than $104 million, in line with what it had previously predicted.
The August forecast assumes a daily average of between $100.8 and $103.2 million from now until the end of the month. As usual, the forecasts carry the caveat that they are subject to volatility in VIP gaming revenue.
Nomura, the brokerage firm out of Japan, predicts slightly lower GGR, but still expects to see an improvement over last year. Nomura analysts said that the GGR would be right at $3.22 billion. It notes that the GGR growth for July and August should be comparable to the trailing six-year median, which was around 3%.
Nomura pointed out that its forecast is less bullish than the 19% offered by a consultant. It expects VIP gaming revenue to come in around 3-4% higher than last month and Macau's mass-market gaming revenue per day to be up by between 5-7%.
GGR at Macau's casinos has been steadily increasing over the past several months. July's numbers were 10.3% higher than those of June and June's numbers were 12.6% better than those reported in May. They are all coming in higher than estimates, which most recently were 11% for July.
The impressive uptick in July was made even better given a reduced day and the FIFA World Cup soccer tournaments. Union Gaming Securities Asia Ltd. pointed out, "We view this result favorably as the month faced three headwinds. The calendar was unfavorable with one fewer Sunday; July had the toughest comp of the year… and while we believe it was a small impact, the more interesting second half of the World Cup played out during the first two weeks of July."
Comments