It looks like the hopes of a floating casino being able to tread water longer in Argentina may be sinking. The casino has been seen as an excellent way to shore up the finances of Buenos Aires as the city's economy continues to dwindle; however, severe budget cuts are now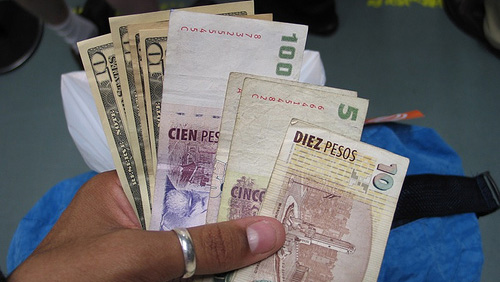 threatening the operation. The casino could become a victim of the cuts and not see its licensed renewed when it expires in October of next year.
The cuts are expected to strip away over $335 million from the country's budget next year. By the end of this year, the casino is expected to have provided around $135 million in tax revenue to the coffers in Buenos Aires.
They mayor of Buenos Aires, Rodriguez Larreta, wants to keep the casino open. He believes that the government could either nationalize it or issue a license for the operation of the slot machines while allowing the state to run table games.
Since July 2016, Buenos Aires has had total control over gaming operations within the city. At that time, Larreta said that the government had implemented a gross gaming tax on floating casinos, something that hadn't been seen in the previous ten years. The government also ordered the payment of back taxes by the casinos, an issue that had been discussed for a number of years. Along with the new requirements, the floating casino was allowed to continue operating until October of next year.
Soon after, the government increased the fee paid by the floating casino to 30% from the previous 20%. This put it on the same level as the racino located in downtown Buenos Aires.
According to the Buenos Aires Constitution, the floating casino cannot see its licensed renewed next year. However, the team that was put in charge of negotiating the transfer of gaming control to Buenos Aires last year have been evaluating nationalizing the floating casino. This doesn't fit with the economic policies of the country's current administration, but would be a better option than seeing 2,000 employees lose their jobs, not to mention the serious economic impact a closure would have.
Larreta has said that he hopes to fight for the renewal of the license, but it won't be an easy task. He will have to face off against Elisa Carrio, the National Deputy for Buenos Aires, Provincial Governor Maria Eugenia Vidal, who is opposed to any expansion of gambling, and Argentina's vice president, Gabriela Michetti, a staunch anti-gambling politician.
Comments