Increased depreciation and amortization expenses have pulled down Philippine-listed game technology provider DFNN Inc.'s net income by 14.6 percent in the first half of 2018.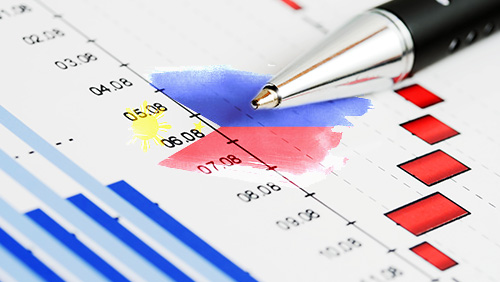 In a disclosure to the Philippine Stock Exchange, DFNN reported net income of PHP86.9 million (US$1.63 million) in the first six months of 2018, down from PHP101.8 million ($1.9 million) in the same period last year.
DFNN attributed the net income drop to its depreciation and amortization expenses growing almost two-fold to PHP22.2 million ($415,328) during the January to June 2018 period.
"The increase in the account was due to the depreciation of newly acquired transportation and vehicles, computer hardware & peripherals, and amortization of software costs installed in the company's data center facilities located in Cavite, Philippines," the company stated in its financial report.
Meanwhile, DFNN's H1 revenue rose 11.5 percent to PHP621 million ($11.62 million) due to gains across all business sectors, according to the Philippine-listed company. The highest growth came from the sale of licenses, which jumped 1,086.7 percent to PHP29.8 million ($557,513).
Service income from the development and maintenance of software solutions grew 159.4 percent to P35.7 million ($667,893) in the first six months of 2018, while commission from the company's licensed gaming operations rose 2.76 percent to P555.5 million ($10.39 million).
DFNN also reported that it has deployed over 5,600 electronic gaming machines across the Philippines by the end of H1 2018, while its e-casino gaming platform Instawin has been deployed to nearly 200 locations.
"In the first half of the year, we have been focused on not only strengthening our current business models, but also looking to expand into other sectors within the technology space," DFNN President and CEO Calvin Lim said. "We anticipate maintaining this steady trajectory and look forward to sharing these successes with all our stakeholders in the next months."
DFNN has now focused its efforts on its Gaming product offerings, Gaming Business Process Outsourcing Services, and its Secure Internet and Custom Financial applications through its various proprietary systems.