This is a guest contribution by Pavlos Sideris of Cashbacker.com. If you would like to submit a contribution please contact Bill Beatty for submission details. Thank you.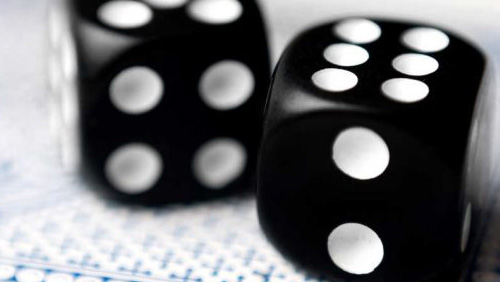 In 1983, the Japanese gaming giant Konami released Track & Field, an arcade game based around several athletics disciplines that was addictive and infuriating in equal measure. Some of its appeal was it being easy to pick up yet difficult to master, thanks in part to just three buttons being responsible in combination with each other for the speed, distance and height—or lack thereof—your character found itself able.
This character competed against either a computer-controlled opponent across the individual events, or another human challenger. All scores found their place on the leaderboard, for which topping it with a combined total across results in each event was the prize most sought after, whether gained at the expense of a friend competing directly against you or a stranger having earlier registered a target to aim for.
These different methods of participation and their types of victory added shades of competitiveness to an otherwise straightforward game. There's a complex question motivating us to know who can run faster, jump higher or throw further, even when the answer is sought through manipulating a graphical character. In the real world and at the sharp end of people also wondering the same, the Olympic Games has the motto 'Citius, Altius, Fortius', which translates to 'Faster, Higher, Stronger'.
From arcade games to eGaming
It was far easier to simply insert 10 pence into an arcade game to see who could complete the 100-metre dash the fastest, rather than hoping to do so against world-class sprinters of Olympic standard, and finding yourself an exponent of mutual button-bashing and hand-eye coordination skills came more readily to most than ever does elite physical fitness. It was nothing less than a pioneering game that transcended the video game industry, and it has stood the test of time better than could ever have been imagined back in the 1980s.
Being an arcade rather than gambling game, its rewards were less tangible, as the thrill of seeing your initials positioned as high as possible on a pixelated leaderboard replaced any monetary return. This prize converted itself into bragging rights over vanquished competitors, whether you knew them personally or not. Accelerate a few decades to our present time, and we find that eGaming takes advantage not just of the technological capabilities of the modern computer game, but it engenders a strong community spirit in players and interested observers. It also introduces concrete tangibles as markers of success, with these financial rewards being of a magnitude unthinkable to Track & Field gamers.
While the gambling industry has been handing sums of money either tiny or vast to its winners from its own games since before the time of Konami's classic, eGaming has, through being able to bet on its its various competitions and events, neatly combined the element of chance and financial returns which make up the appeal of gambling with the popularity of competitive gaming, of which Track & Field was a basic but fundamental entrant in the niche. The eGaming industry then has prospered by its appeal to fans of gambling and gaming alike through showing the similarities they share, as members of both camps are likely competitive by nature and intent on success, whether financial or emotional, and willing to participate directly or indirectly for stakes, whether reputational or monetary.
The turn to gamification
Which brings us neatly to gamification, as its adoption in numerous sectors—whether enterprise, educational, marketing or gambling—demonstrates the benefits of hybridising disparate industries, just as eGaming has done, and of the increased efficiency and feelings of collaboration such a move can respectively result in for companies and their workforce when they borrow from gamification. Its spread into varied fields also shows us that, no matter whether our professional specialisms differ, people often respond to similar catalysts and display comparable behaviour patterns, and it is these which gamification aims to identify and develop. A company such as Badgeville is a gamification innovator, with their platforms and solutions digitally motivating their clients' staff in technology, accountancy and various other industries.
By borrowing one of the central features of gamification, as I have for Cashbacker, websites of every persuasion can introduce a forum personality designed to stimulate a lively community atmosphere and provoke user engagement, by applying some kind of points or rewards system which is designed to increase a user's reputation. This can happen via them either providing useful advice to other members on a given topic, completing set tasks designed by an administrator or moderator, or by being based on what is known as behavioural momentum. This term describes an observed tendency to fluidity in a person, as they are inclined to keep performing in an anticipated way, for which rewards can be tailored in advance. Gambling forums and chat rooms are just as able to utilise such a methodology as are sites dedicated to gardening,
This is particularly true when the breadth of gambling games are acknowledged, as each has its specific rules and techniques to master. In order to develop our skills so we can compete in our preferred game more effectively, we might do so by learning in a mock online scenario which borrows heavily from gamification in its method of regular encouragement and gradual teaching, or through seeking out hints and tips directly from fellow gamers. To do so requires engaging with a forum, so provoking a subsequent conversation between its members. Building an active and loyal community of users who can be relied on to provide advice to the new member is critical, as is then developing that community by ensuring that recent additions are enticed to remain, with a view to themselves contributing more. Extra members and increased activity adds to an operator's ability to leverage a user's presence over time, a process described in a Badgeville report as acquire, retain and convert.
The future of online gambling
An increase in members, the rate of community collaboration and the number of available resources to both new and old users a gambling platform offers brings value and relevancy to that site, and adopting gamification components to reward and incentivise a membership is an essential tool in doing so. A range of loyalty points that can be exchanged for free spins and bonuses, access to otherwise restricted promotional offers once a specific level of loyalty has been attained and other preferential treatment initiatives are among the more favoured examples used by operators. A sense of interactivity—or the definition of engagement, according to Badgeville's report—on the part of members is essential not just in encouraging their participation in a gambling community, but also in how traditional games such as slots are able to integrate this trend more deeply into their latest versions, so that they will appeal to a new generation of gamers for whom gamification is the norm.
There is an inevitability that online gambling must mimic eGaming as much as possible if it is to stay current, and it is equally inevitable that it must assimilate gamification into its own games to do so. According to CNBC, boutique market research firm Eilers & Krejcik Gaming, which focuses exclusively on the global gaming industry, has forecast that eSports fans will be betting $23.5 billion on its games and tournaments by 2020, with operators generating $1.8 billion in revenues. These same operators must be mindful of findings included in Badgeville's report however, as it cites research from the National Institute of Mental Health, which demonstrates that people care more about social status, prestige and reputation than money or prizes. Clearly then the emotional rewards inherent in gamification are not to be downplayed, as these are strong factors in adding to a user's sense of self and their subsequent belonging within a given community. So while eGaming has learned and borrowed from the online gambling industry, the latter must show its own flexibility by incorporating both the financial and emotional benefits of gamification into its own products and services.
Doing so will show that operators treat users as fully developed people with disparate needs and concerns to be catered to, rather than singular commodities with a sole motivation. Users of gambling sites and forums generally are, much like the workforces of Badgeville's clients, keen to advance their personal attributes and social development, whether by improving their gambling performance or increasing their standing in an online community. Gamification has been key in this respect, as it coaxes from its user base incremental behavioural and technical changes aimed at ultimately achieving a defined goal, while rewarding steady and measurable progression accordingly. Which returns us again to Track & Field, as that game endures given its dependence upon that simple but profound ethos, as effort will pay off in the long run, and money cannot compensate for every sense of accomplishment. Should any gambling site exploit gamification to its fullest advantage, it too will eventually be recognised as fundamental to the development of its industry as that deceptively sophisticated game also was to its own.
Pavlos Sideris is founder of Cashbacker.com – the leading gambling cashback community for casino, bingo and slots.