Philippine-listed gaming technology provider PhilWeb Corp. has asked state regulator Philippine Amusement and Gaming Corporation (PAGCOR) to allow the company to provide its services to Philippine Offshore Gaming Operators (POGO) licensees.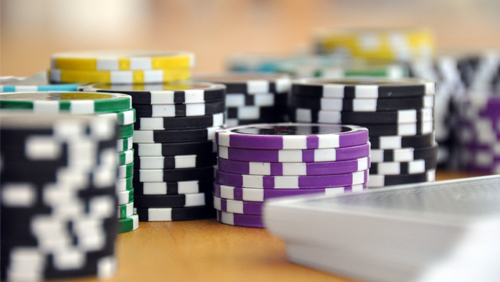 PhilWeb President Dennis Valdes confirmed on Monday that the Manila-based firm was in talks with the Philippine regulator on the legalities and requirements to service POGO gaming software needs, according to ABS-CBN News.
However, Valdes quickly clarified that extending services to internationally licensed gambling operators doesn't mean that they are interested in becoming a POGO operator as well.
"We are not opposed to being a service provider for POGO. There are a lot of players servicing China, Malaysia and Indonesia," Valdes said, according to the news outlet.
The PhilWeb executive is hopeful that the company will be able to gain new clients and licenses abroad upon receiving the approval of PAGCOR.
The Manila-based firm has been playing catch-up with its local competitors after the Philippine Amusement and Gaming Corporation (PAGCOR) granted its request to resume operations in the fourth quarter of 2017.
Valdes recently told CalvinAyre.com that the company was looking to shore up the number of its eGames venues from 41 to 100 by the end of 2018. Several weeks ago, PhilWeb swapped some of its company shares for an eGames café in the northern part of the Philippines, bringing the company's gaming network to 53 venues.
Aside from increasing the company's eGames shops, Valdes also hopes to grow daily player volume from 100 to 200 per site. This target is achievable if the company succeeds in attracting the younger generation, according to Valdes.
For the first half of 2018, PhilWeb reported that its revenues soared to PHP172.6 million ($3.22 million), up by 165 percent from the same period last year. For the second quarter alone, Philweb revenues totaled PHP95.1 million ($1.78 million), a 144 percent increase versus Q2 2017.
"We are pleasantly surprised that the combination of two gaming software have not resulted in one cannibalizing the other, but instead, has resulted in growth for both sets of games," Valdes said in a statement. "We intend to use this learning to continue to introduce new gaming software to our pool of customers, so that we can continue to attract new players to our eGames outlets."