Philippine-listed game technology provider PhilWeb Corp. swapped some of its company shares for an eGames café located north of Manila worth PHP3 million (US$56,122).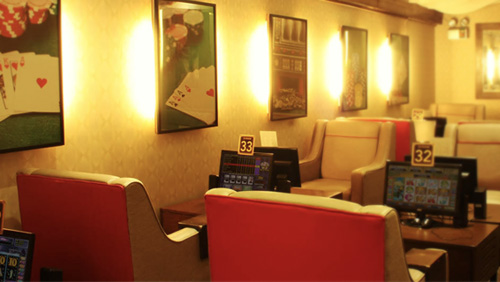 In a disclosure to the Philippine Stock Exchange on Thursday, PhilWeb announced that it has acquired an eGames parlor in Bulacan, owned by Lucky Winner Bingo and Gaming Corp. The acquisition was made through its subsidiary, BigGame Inc.
PhilWeb paid Lucky Winner Bingo with 552,050 common shares worth PHP5.44 (US$0.10) each.
The Manila-based firm has been playing catch-up with its local competitors after the Philippine Amusement and Gaming Corporation (PAGCOR) granted its request to resume operations in the fourth quarter of 2017.
PhilWeb President Dennis Valdes recently told CalvinAyre.com that the company is looking to shore up the number of its eGames venues from 41 to 100 by the end of 2018. The latest purchase brings PhilWeb's gaming network to 53 venues.
Aside from increasing the company's eGames shops, Valdes also hopes to grow daily player volume from 100 to 200 per site. This target is achievable if the company succeeds in attracting the younger generation, according to Valdes.
Earlier this week, PhilWeb reported that revenues for the first half of the year soared to PHP172.6 million ($3.22 million), up by 165 percent from the same period last year. For the second quarter alone, Philweb revenues totaled PHP95.1 million ($1.78 million), a 144 percent increase versus Q2 2017.
"We are pleasantly surprised that the combination of two gaming software have not resulted in one cannibalizing the other, but instead, has resulted in growth for both sets of games," Valdes said in a statement. "We intend to use this learning to continue to introduce new gaming software to our pool of customers, so that we can continue to attract new players to our e-Games outlets."
Philippine authorities bust South Korean illegal gambling ring
In other gambling news, Philippine authorities nabbed five South Korean nationals who were accused of operating an illegal online gambling ring.
ABS-CBN News reported that operatives of the Philippine National Bureau of Investigation (NBI) swooped down on at least two residential areas in Cebu after receiving a tip that foreigners were facilitating illegal sports betting.
Most of the group's clients were from South Korea, according to NBI-7 Special Agent Arnel Pura.
The NBI operatives arrested the Korean nationals after they failed to present an authorization from PAGCOR to run an online gambling business. Authorities also equipment allegedly used in the illegal gambling operation, including computer monitors, keyboards, internet gadgets, and printers.