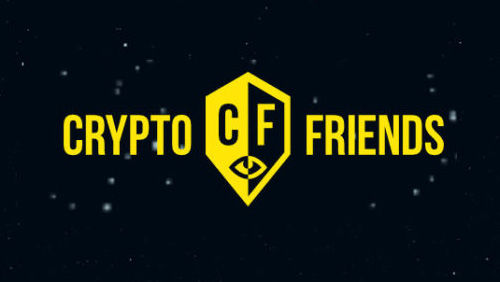 Organised by Terrapinn, the World Gaming Executive Summit (WGES) took place between the 3-5 July 2018 at the iconic, W-Hotel in Barcelona, Spain and brought together 500+ people to discuss new technological developments in gaming including blockchain, crypto and AI.
CryptoFriends teamed up with Terrapinn to host an exclusive blockchain session, which was moderated by CryptoFriends Ambassador Eric Benz and gave the stage to several upcoming projects who were:
• Crypto Sportz
• Creative 3D Web
• Winstars
• Clear Protocol
Following these presentations, 3 existing blockchain gaming projects took the stage to discuss new initiatives that they are currently working on. They were:
• TrueFlip
• BetterBetting
• Decent.bet
Eric Benz, who also participated in a separate panel discussion on the future of cryptocurrency in the gaming industry said:
"This is the first year that the WGES had blockchain and crypto on the agenda and it really gave us the opportunity to see the convergence between this emerging industry with an already established one such as gaming."
"The online gaming industry has now problems and is looking for now solutions, and blockchain is here to provide just that. CryptoFriends was in partnership with Terrapinn to showcase relevant blockchain projects that all demonstrated ways that blockchain and crypto can be used to provide more transparency and fairness in the gaming space."
Speaking on behalf of Terrapinn, Project Director of the WGES Bianca Geldenhuys said:
"The session hosted by CryptoFriends was the perfect finale to main day 1 of WGES and the energy and enthusiasm in the room was an exciting indication that the gaming industry is ready to move forward with blockchain as a technology."
"It was also a great pleasure to work with CryptoFriends this year and we hope to partner with them again not only with the WGES but also other future Terrapinn events".
More events from CryptoFriends to come soon. Check out their website, Facebook, Instagram and Twitter.
Watch the video of their Crypto iGathering Birthday party in Malta last month here.
Comments