British bookmaker William Hill Plc. (Hills) drew the ire of anti-gambling campaigners this week over an email that appears to encourage gamblers to bet more before the government officially slashes the fixed-odds betting terminal (FOBT) stake limit.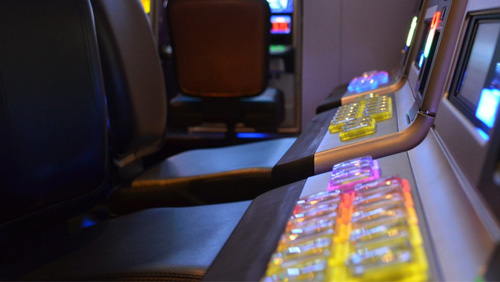 According to a report in The Times, anti-gambling campaigners accused Hills of trying to milk FOBT players of their money when the firm instructed its employees to remind punters that they can still wager up to £100 (US$131.86) a spin.
Hills reportedly sent the email to its employees after the bookmaker noticed a "softening in its overall gaming machine performance" as a result of the government's approval to reduce the FOBT maximum stakes limit to £2 ($2.69).
The email came to light after the UK government allegedly succumbed to the pressure of bookmakers to delay the implementation of the FOBT stake reduction in 2020.
Matt Zarb-Cousin of the Campaign for Fairer Gambling claimed that the Hills should have just implemented the planned FOBT stake reduction now if it has "any sense of social responsibility" instead of encouraging players to gamble more.
Hills is considered the second largest FOBT operator in UK with over 2,340 betting shops across the country. The British bookmaker reported total retail revenue of £913.1 million ($1.20 billion) in 2017.
In May, Hills chairman Roger Devlin warned that the new wagering rules will leave the British bookmaker exposed to foreign takeover. He added that the government was making a decision "that is unnecessary and lacking in evidence" at the expense of tens of thousands of jobs across the gambling sector.
Despite betting operators' appeals, the UK eventually decided to "stick up for the vulnerable" and approved the FOBT reduction. In order to cover any negative impact on public finances, the UK government said the FOBT stake reduction "will be linked to an increase in Remote Gaming Duty, paid by online gaming operators, at the relevant Budget."
Comments