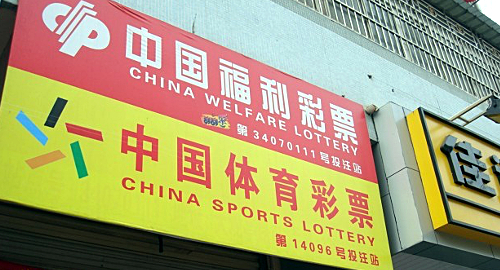 China's official sports lottery sales overtook their welfare lottery counterpart in April and further growth is expected in the run-up to next month's World Cup kickoff.
On Wednesday, China's state-run media outlet Xinhua reported that April's overall lottery sales totaled RMB41.7m (US$6.5b), a 9% rise over the same month last year. For the year to date, total lottery sales are up 9.3% to RMB 145.8b.
April's sports lottery operations totaled RMB22b, a 12.7% year-on-year increase, outpacing the traditionally stronger welfare lottery business, which grew only 5.3% to RMB19.7b.
The sports lottery business is expected to soar in tandem with the June 14 kickoff of the 2018 FIFA World Cup football tournament in Russia. Sports lottery sales nearly doubled during the 2014 FIFA tourney, and a similarly healthy spike was enjoyed during the 2016 UEFA European Championship.
Both of those tournament-related sports lottery sales gains were achieved despite Beijing's 'temporary' suspension of online lottery sales in March 2014. The government has yet to signal when online sales might resume, but it now appears certain not to happen until the FIFA frenzy is over.
AGTECH VOWS TO MAKE SPORTS LOTTERY GREAT AGAIN
Lottery technology provider AGTech recently won three hardware tenders to supply lottery terminals to the sports lottery administration centers in Guanxi, Jilin and Hunan provinces, representing 45% of the total available lottery terminal units up for grabs.
AGTech and the Jilin sports lottery center also entered into a marketing and promotion partnership to heighten awareness of sports lottery products during the World Cup. It's the first province-level deal for AGTech, following a national marketing deal AGTech struck with the China Sports Lottery office in March.
AGTech is owned by an affiliate of Chinese e-commerce giant Alibaba Group and Jilin-based users of Alibaba's online payment processing service Alipay will have the chance to win sports lottery coupons – worth "millions of RMB in total" – that can be redeemed at retail sports lottery outlets in the province.
AGTech posted revenue of HKD17.7m ($2.25m) in the first quarter of 2018, up nearly 18% year-on-year. The company also posted a net profit of HKD170.7m from a HKD233m loss in Q1 2017, although this turnaround was due to "several non-cash and non-operating items related to the convertible bonds and contingent consideration payables."
Comments