Net income of Leisure and Resorts World Corp. (LRWC) tumbled 69.7 percent in the first quarter of 2018 after the Philippine-listed gambling firm pulled its investment in the City of Dreams Manila (COD Manila) project.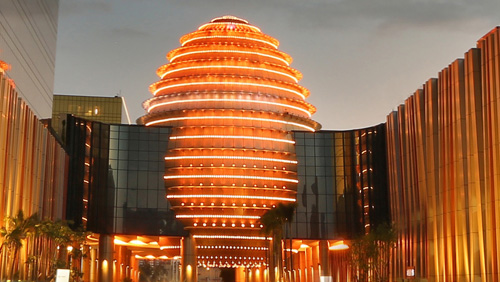 Financial data provided by LRWC showed that its consolidated net income fell to PHP82.4 million (US$1.57 million) in the first three months of the year from PHP272.1 million (US$5.46 million) in the same period last year.
LRWC noted that its consolidated income would have increased by PHP34 million ($649,338) if not for a series of unfortunate events, including its decision to divest PHP173 million ($3.3 million) from the COD Manila project.
LRWC, through its wholly-owned subsidiary AB Leisure Global Inc., sold its interest in COD Manila to Belle Corp. in November 2016. LWRC remained an investor of COD Manila until March 31, 2017.
LRWC also suffered from the non-recognition of deferred PHP36 million ($687,534) tax assets and PHP15 million ($286,472) pre-operating expenses of its Boracay casino project.
LRWC and its foreign partner, Macau-based casino operator Galaxy Entertainment Group, bagged a provisional license to construct a $500 million casino resort in the idyllic, holiday-island of Boracay in March. The plan, however, was put on hold after Philippine President Rodrigo Duterte ordered the closure of the island for rehabilitation.
LRWC's casino segment registered net income of PHP106 million ($2.02 million), 35.7 percent higher from one year ago.
LRWC's fully-owned slot arcade unit Blue Chip Gaming and Leisure Corporation posted net income of PHP49.4 million ($943,450), up 31.5 percent, as gross gaming revenue rose 19.2 percent to PHP388.7 million ($7.42 million).
LRWC's junket unit Prime Investment Korean Inc. (PIKI) posted net income of PHP13.78 million ($263,172), down 44.6 percent year-on-year.
LWRC's online division First Cagayan Leisure and Resorts Corporation (FCLRC) reported net income up 141 percent to PHP24.36 million ($465,231).
Going forward, LRWC believes that FCLRC's revenue will continue to be affected by the Philippine Amusement and Gaming Corporation's (PAGCOR) adoption of the Rules and Regulations for Philippine Offshore Gaming Operators (POGO) in September 2016.
"Over the long-term, FCLRC is promoting the zone for investors and locators and has attracted a few licensees to locate their business in the Cagayan ecozone," the company said.
Comments