Scientific Games Corporation (SG), already making huge strides in the eGaming industry, has tapped a veteran leader to head up a significant piece of its operations. Doug Albregts, previously the CEO and President of Sharp Electronics Corporation, has signed on to be the Executive VP and Group CEO for SG's Gaming Division.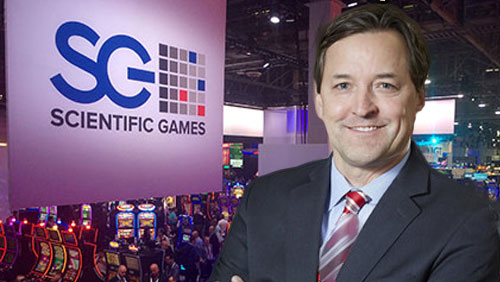 For almost two years, Albregts served as the head of Sharp, having started in October 2016. He was responsible for overseeing the $6-billion operating unit for the Americas, which supplies display devices, home appliances, consumer products, energy storage and business and office products. He was also responsible for managing over 2,000 employees at the electronics company.
The 50-year-old leader has also held other high-level positions, most notably as the President and CEO of Sharp Imaging and Information Company of America (SIICA). He has repeatedly been in top management positions in companies such as American Express, NEC and Samsung, all focusing on international expansion.
With SG, Albregts, who received his Masters of Business Administration from Loyola University in Chicago, will oversee the firm's product development and production. He will also manage the supply chain and sales of the company's Gaming systems, services and products.
Albregts is stepping into the position currently held by Derick Mooberry. Mooberry will stay at the company, but in the position of EVP for Strategic Partners. Mike Marusic will become the President and CEO of SIICA, with all moves scheduled to take place on June 4.
Of the arrival of Albregts, SG CEO Barry Cottle stated, "Given Scientific Games' diverse range of industry leading products and services, we are very excited that we will be bringing Doug's deep experience managing a wide range of high-tech businesses and driving innovation across product lines to lead the gaming division."
Albregts also spoke of his enthusiasm of joining SG, explaining, "My passion for driving innovation, promoting operational excellence and executive leadership skills, and experience developing cutting-edge commercial technology will enable me to hit the ground running, executing our growth strategies and continuing our momentum as a Company."
Comments