Wynn Resorts Development LLC (WRD) President Chris Gordon calls it "a string of negative events." Others call it a fiasco that could destroy the company. Either way, the sexual misconduct allegations, lawsuits and infighting on the board won't keep the company from trying to snag a gambling license in Japan.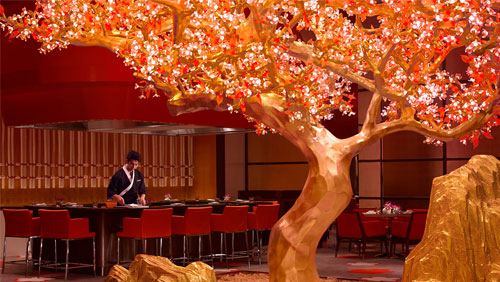 At the Japan Gaming Congress (JGC) held in Tokyo this week, Gordon told GGRAsia that the company had been "very well received" by Japanese authorities. Of course, the Japanese are known for their high level of tact and show of respect, so Gordon's comments are not exactly revealing.
WRD is a subsidiary of Wynn Resorts, which is the parent company of Macau-based Wynn Macau Ltd. Since January, Wynn Resorts has been facing a number of negative actions that began with the sexual misconduct allegations against its former CEO, Steve Wynn. Since then, several board members have been the targets of lawsuits that forced their resignations, and the company has had to respond to the allegations that have threatened its ability to continue to operate in the U.S. and overseas.
Gordon told GGRAsia, "I think all the issues that are going on should be methodically resolved. I think we should listen to any of the outcome of any of the [regulatory] reports and take any action required." He closed by saying, "We think the company has an incredibly bright future."
During a presentation to the JGC, Gordon discussed the company's goal of increasing its non-gaming revenue if it awarded a gambling license in Japan. It plans on building a casino resort in the country that would be similar to its Las Vegas resort, whose non-gaming operations account for more than 60% of the resort's revenue.
Wynn Resorts' dream scenario for Japan would be the development of an "entertainment district" that features multiple building, hotels, entertainment venues and a pedestrian-friendly area. The resort would promote the Japanese culture from the ground up. The resort would more than likely offer between 3,000 and 5,000 hotel rooms, a lot by any estimation. Gordon pointed out, "That is a lot of beds, that is a lot of work, but we think it is definitely supportable, we think it is necessary to feed the different kinds of businesses."
The Wynn plan falls in line with Japan's goal for opening the casino industry. The country isn't interested in expanding gambling possibilities but, rather, growing the industry of meetings, incentives, conferences and exhibitions (MICE).
At the JGC, acting secretary general of the Liberal Democratic Party, Koichi Hagiuda, said, "It's about how we can develop the facilities where we can showcase the strengths of Japan." Haguida was attending the conference and spoke in place of the country's Deputy Cabinet Secretary, Yasutoshi Nishimura, who was forced to withdraw from the conference at the last minute.
Comments