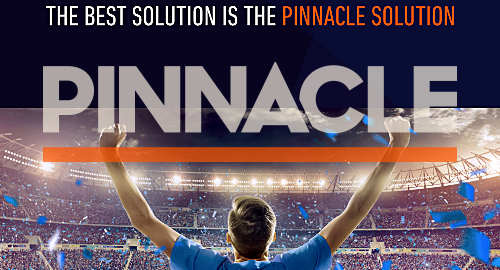 Noted online bookmaker Pinnacle has launched a business-to-business sports betting technology platform service called Pinnacle Solution.
On Thursday, the Malta- and Curacao-licensed Pinnacle announced the debut of Pinnacle Solution, which claims to provide "an unrivalled sportsbook service that allows its partners to utilize Pinnacle's industry experience and expertise."
Pinnacle Solution currently boasts two product offerings: a plug-in iFrame API featuring a sportsbook skin, mobile compatible site, risk management services, four different odds formats and multiple currencies, all available in 13 different languages. Pinnacle also offers a turnkey solution for customers who currently lack their own gaming site.
Pinnacle believes its new B2B service offers three main features that would-be sportsbook operators will find enticing: an award-winning eSports offering, 'increased profit potential' based on a 4% hold of betting handle, and 'unbeatable odds' via Pinnacle's famously low margins (average 3.7% vs. industry average of 7.2%), which Pinny says are low enough that operators can increase them to boost profits while remaining competitive.
At the recent Betting on Football Conference in London, Pinnacle CEO Paris Smith made no secret of the company's desire to return to the US market. The company's previous incarnation Pinnacle Sports exited the US in 2007 following passage of the Unlawful Internet Gambling Enforcement Act (although it didn't begin IP-blocking US bettors until 2012).
Assuming state or federal regulators can overlook its previous US escapades, Smith believes Pinnacle has "a pretty strong foothold in a lot of markets where US sports are very popular so we have the experience and knowhow to provide" services such as oddsmaking and risk management if, as widely expected, the Supreme Court overturns the PASPA federal sports betting prohibition.
Speaking this week, Smith said the new B2B platform marked "the start of another exciting chapter in the history of Pinnacle." Having staked out a reputation as a leader in eSports and risk management, Smith said gaming firms "can benefit from our expertise instead of trying to compete with them."