Lawmakers are setting their sights on the multi-million dollar potential of sports betting business in Kansas—and so is Major League Baseball.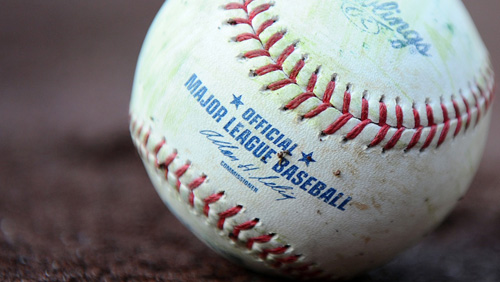 The Associated Press reported that a bill seeking to legalize sports betting in state-owned casinos, over the internet and with mobile apps, has been introduced before the Kansas House Federal and State Affairs Committee this week, in anticipation that the Supreme Court will lift the federal ban on sports wagering.
But even before the bill was scrutinized by House committee members, MLB made its presence felt by saying that it wants some of the money that Kansas will get from the sports betting business.
MLB Senior Vice President Bryan Seeley said the league also wants casinos to share their sports betting data in a bid to prevent game fixing in future sporting events.
"It's not simply about whether we get a share of the profits, although we think that is appropriate," Seeley said, according to the news outlet. "But there are a host of provisions it is important to put into place to protect the integrity of the game."
Boyd Gaming Director for Governmental affairs Richard Klemp quickly shot down Seeley's idea of an "integrity fee" for major sports leagues since there's no such fee for sports gaming operations in Nevada.
Seeley also locked horns with casino representatives on the issue of whether to allow bettors to wager on sports event using their mobile phones.
Whitney Damron, a lobbyist who spoke on behalf of Kansas Entertainment, wants sports wagering confined in casinos in order to increase foot traffic to the state's brick-and-mortar facilities. Kansas is home to at least four casinos.
The MLB executive opposed Damron's idea, saying that limiting sports betting inside casinos will result in the continued use of illegal gambling apps.
The state regulator Kansas Lottery said it doesn't know how much the state could earn from legal sports betting.
Later this year, the Supreme Court will hand down its decision on whether to overturn the federal Professional and Amateur Sports Protection Act (PASPA) of 1992, which limits single-game sports betting to the state of Nevada.
The push for legal sports betting in the United States received a boost during an early December hearing after a majority of the Supreme Court justices appeared to agree with New Jersey that PASPA violates the U.S. Constitution's protection of state's rights.
Comments