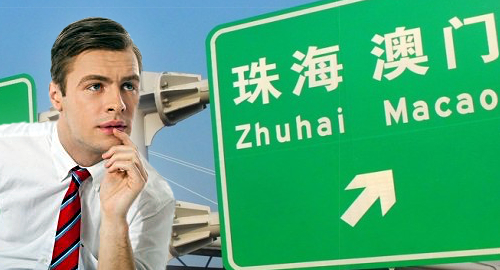 Macau enjoyed a healthy year-on-year bump in visitors during the Lunar New Year festivities but analysts are fretting over a sudden and significant rise in the price of transit visas on the Chinese mainland.
The Macau Government Tourism Office (MGTO) announced Thursday that over 963k visitors traveled to Macau during the weeklong Lunar New Year celebration that spanned February 15-21, up 6.5% from the number who visited during the 2017 event.
The final figure is below the 10% year-on-year rise Macau witnessed over the holiday's first four days, as the daily average peaked at 185.5k on February 18. The second last day of the holiday saw annual growth fall to 2.8%, while the final day's figure was 1.4% below the final day of the 2017 event.
The MGTO's standard caveat is that there's no direct link between visitation and casino revenue, in part because many VIP and premium mass gamblers give Macau a wide berth during the holiday to avoid the teeming masses of tourists.
Sanford C. Bernstein analysts suggest the average daily gaming revenue over the first 19 days of February was down 16% from the same period in January. Should the casinos performance prove to be weaker than expected for the remainder of the month, the final revenue figure could fail to match February 2017's total, which would snap Macau's 18-month streak of year-on-year monthly revenue gains.
NOW HOW MUCH WOULD YOU PAY?
New Year's travelers from the Chinese mainland totaled 716k, up 12.3% year-on-year and accounting for 74.3% of total visitation. So you can understand casino operators' concern after word spread that the main border crossing from the mainland just announced a nearly sevenfold hike in the price of Macau transit visas.
On Wednesday, Portuguese-language media outlet Ponto Final reported that the customs office in Zhuhai in Guangdong province had abruptly hiked the transit visa cost from RMB50 (US$7.88) to RMB340 ($53.55). The price hike, which was reportedly due to a "policy change" by mainland authorities, took place last Sunday.
The visas in question are issued to mainland travelers who are transiting through Macau airports on their way to an international destination. But since the visas allow the bearer to spend up to a week in Macau before taking that international flight, they have been used to circumvent other rules limiting mainland residents' trips to Macau to twice per year.
Mainland travel agents assisted in this subterfuge by agreeing to book air travel to international cities through Macau for a nominal fee, then cancelling the flight later without penalty. Studies from a few years ago indicated very few transit visa holders actually went on to visit their supposed international destination.
Ponto Final asked both Chinese and Macau officials whether the price hike reflected a desire to rein in the number of transit visas issued to mainland residents but received no answer.
The authorities in Beijing have historically taken steps to rein in Macau's rapid-fire growth. In early 2014, when Macau's casino market was at its all-time peak, Beijing launched a crackdown on corruption that ultimately led to Macau's 26-month streak of monthly gaming revenue declines.
Macau has yet to regain those lofty 2014 heights, but the market has been on a prolonged hot streak. Perhaps Beijing is choosing to act now, before things get out of hand, using less severe methods, in the hope of achieving a more tempered growth. Or not.
Comments