Esports and Crypto Giant, Unikrn, Targeting to Launch in April 2018
(Seattle, Wa) – February 15, 2018 – Unikrn, a veteran esports betting operator, and publisher of gaming's most successful decentralized token, UnikoinGold (UKG), welcomes the MGA's forward looking approach towards the development of a "sandbox environment" for cryptocurrencies and blockchain technologies.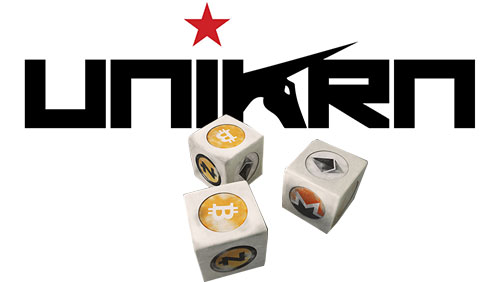 Unikrn is unique as it's a publisher of a major ERC20 token and the creator of a completely custom blockchain platform designed for a highly regulated industry. Unikrn also holds a Malta Gaming Authority license for online sports betting.
Unikrn is planning to be one of the first in line to launch within the parameters of this environment, and expects to begin offering crypto sports betting in some markets in Europe by Q2 2018. This will be following their fiat betting rollout across the same region of Europe, also powered by their MGA-issued license, expected in early 2018.
Rahul Sood, Unikrn CEO, said, "Unikrn sees responsible, safe and regulated betting experiences as the cornerstone of a functioning gambling industry. We are proud to be singularly positioned to assist the inevitable, and necessary, evolution of the gaming industry in Europe. Our upcoming crypto launch isn't just on the cutting edge; it's helping design the cutting edge."
An MGA spokesperson said, "MGA's plans of establishing the sandboxed environment for cryptocurrency usage within the remote gaming sector, and also the application of Distributed Ledger Technology within the industry, are well underway. We are looking forward to issuing the first draft for public consultation in Q1 2018."
About Unikrn
Established in 2014, Unikrn is leading the world of bookmaking for esports and video games and has become woven into the fabric of the esports community. Their contributions and assets include team ownership, tournament series, multiple original content platforms, sponsored community creators and a group working with casinos to bring in modern gaming audiences. The company's close relationships with gambling powerhouses such as Tabcorp, Australia's largest betting company, have positioned them as the definitive bridge between the new world of competitive gaming and the old world of sports bookmakers and casinos.