The Mohegan and Mashantucket Pequot tribes' dream to build a casino in East Windsor may end before it even started.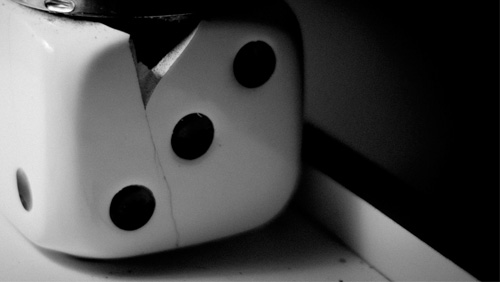 The Connecticut Post reported that supporters of a casino in Bridgeport, Connecticut, plan to introduce a bill that will revoke the East Windsor casino license granted to the Mohegan and Mashantucket Pequot tribes in 2017.
Rep. Chris Rosario, D-Bridgeport, will reportedly introduce a new casino measure that will "bring Connecticut the best deal, in terms of jobs, economic development and community benefits," while empowering the state commissioners of consumer protection.
The big idea behind the latest gambling measure is to establish an open and fair contest for a commercial casino, according to Rosario. The winner of the casino license will be required to pay the state 25 percent of all gambling revenues plus 10 percent of the slot machine profits.
Both tribes scoffed at Rosario's proposal, claiming that it dovetails with MGM Resorts International's proposal to build a Bridgeport casino.
Under Rosario's proposed measure, the winning casino operator must have a payroll of at least 2,000 people. It also outlines the casino operator's obligation to pay a $50 million fee to the state while $8 million goes to town annually.
The tribes claimed that these requirements were reminiscent of MGM's promises when it expressed its intention to open a $675 million casino at Bridgeport Harbor. The tribes also warned that letting MGM in the state undermines the 25-year-old compact between the state and the tribes.
Under the compact, the tribes are obligated to remit 25 percent of slot machine revenue to the state. The revenues contributed to the state by the tribes peaked at $420 million in 2007 before stabilizing at around $270 million.
The tribes pointed out that the money they give to Connecticut may further dwindle as their respective casinos face tough competition from MGM Springfield, which is near the border of Massachusetts and Connecticut.
"If circumstances have changed and there is now real interest in putting a casino in Bridgeport, we want to be a part of that discussion," the two tribal chairmen said in a letter to legislative leaders, according to the news outlet.
Last week, Mohegan Gaming & Entertainment (MGE) chairman Kevin Brown told investors that it will proceed with the construction of Connecticut's third casino in East Windsor despite MGM's federal "obfuscation."The $300 million East Windsor casino is intended to cater to Connecticut gamblers who might otherwise head further north to MGM Springfield.
Comments