The lengthy legal battle is over, and it's—finally—all systems go for the first tribal casino to be built on non-tribal land in Connecticut.
On Tuesday, Connecticut Gov. Dannel Malloy signed Public Act 17-89 authorizing the operation of an entertainment and casino gaming facility in East Windsor, local media outlets reported. The legislation, which was adopted by both chambers of the state legislator, specifies that the casino will be owned and operated by the MMCT Venture—the joint venture of the Mohegan and Mashantucket Pequot tribes.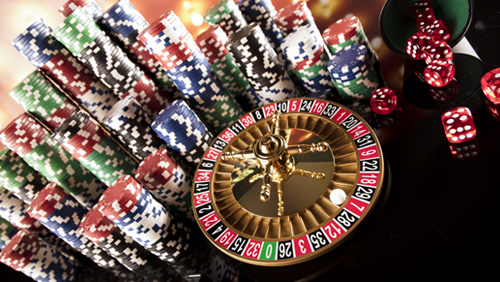 Under the legislation, the state will receive a $1 million initial payment from the joint venture as well as 25 percent of the gross gaming revenue from the casino's video facsimile games and another 25 percent of GGR from all other authorized games. The legislation gives Connecticut Department of Consumer Protection oversight, licensing and regulation over the East Windsor development and any other casino project in the state in the future. The costs of regulatory oversight will be borne by MMCT, according to the state.
Malloy said the newly-signed law "is about jobs for the residents of Connecticut, and securing those jobs in our state."
The law is marks another victory for the Mashantucket Pequot and Mohegan tribes, which are planning to convert a former movie theater complex in East Windsor into a $300 million casino. Last week, the 2nd Circuit Court of Appeals in Manhattan upheld the Connecticut judge's dismissal of MGM Resorts International's lawsuit on grounds that the casino company had no standing to sue over the 2015 law, which formalized a process for the tribal nations to seek a town willing to host a casino.
MGM wanted to stop the tribes from starting the construction of their casinos and keep Connecticut's gambling money from flowing across state lines to MGM Springfield, which is scheduled to open across the border in Massachusetts in 2018.
Comments