Native American tribes-1, MGM Resorts-0.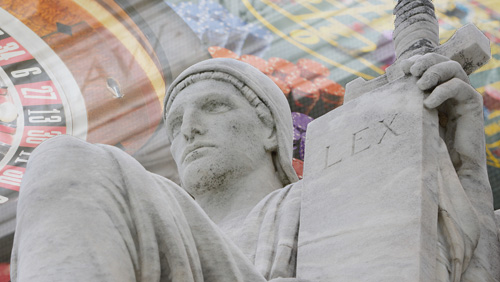 The first round of MGM Resorts International's extended legal fight to stop Connecticut from allowing a competing casino in the state ended in a loss for the casino operator.
On Wednesday, the 2nd Circuit Court of Appeals in Manhattan upheld the Connecticut judge's dismissal of MGM's lawsuit on grounds that the casino company had no standing to sue over the 2015 law, which formalized a process for the Mashantucket Pequot and Mohegan tribal nations to seek a town willing to host a casino.
MGM's lawyers, if you recall, headed to New York City in November to stop the tribes from starting the construction of their casinos and keep Connecticut's gambling money from flowing across state lines to MGM Springfield.
The state agreed to grant MMCT Venture—the joint venture of the Mohegan and Mashantucket Pequots tribes—the right to build a third casino to fend off competition from the in-development MGM Springfield, which is scheduled to open just across the border in Massachusetts in 2018. The tribes are planning to convert a former movie theatre complex in East Windsor into a $300 million casino.
In their appeal, the casino operator said Connecticut's decision to create a special registration pathway for the two tribes to build casinos on non-tribal land puts MGM Resorts at a competitive disadvantage.
The appeals court, however, said MGM's fears are "purely speculative" since the developer has no specific plans to develop a casino in Connecticut. The court also accepted the state's argument that the 2015 special act did not bar MGM or other casino developers from negotiating with municipalities over a potential site.
In fact, MGM's exclusivity agreement in Massachusetts bars it from developing a casino within 50 miles of Springfield, which, in effect, placed most of Connecticut off limits, according to the appeals court.
Uri Clinton, senior VP and legal counsel at MGM, told Associated Press that they "remain undeterred in our goal of having the opportunity to compete in Connecticut."
Comments